Easy to add Google Ads to redmine's sidebar - by plugin ezSidebar
Added by Chaoqun Zou about 9 years ago
This is a plugin to make it easy to add content(like google ads) to redmine' right sidebar.
ONLY compatible with Redmine 0.9 or last devel.
Maybe compatible with Redmine 0.8.4 but not tested.
Current version is 0.1.1, now can be downloaded at plugin wiki PluginEzsidebar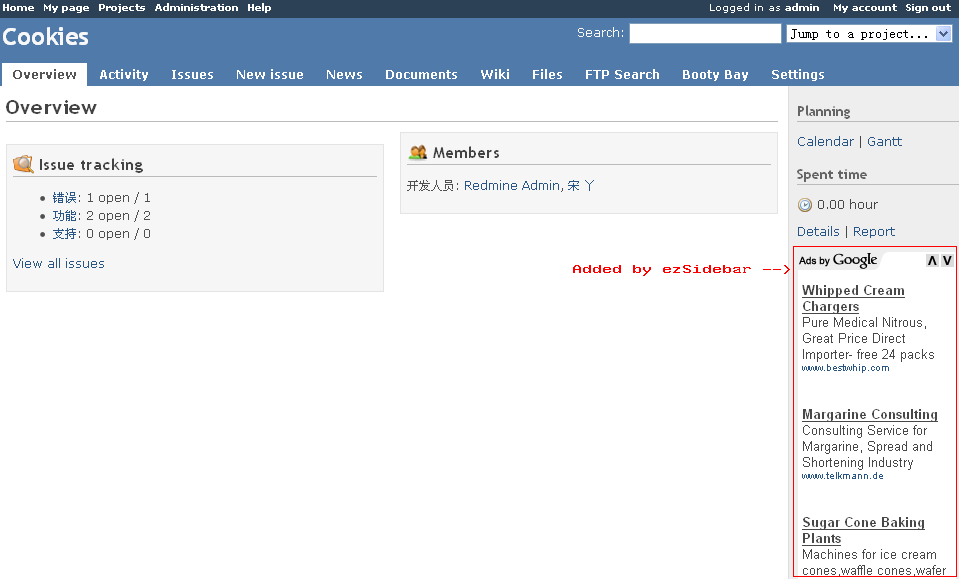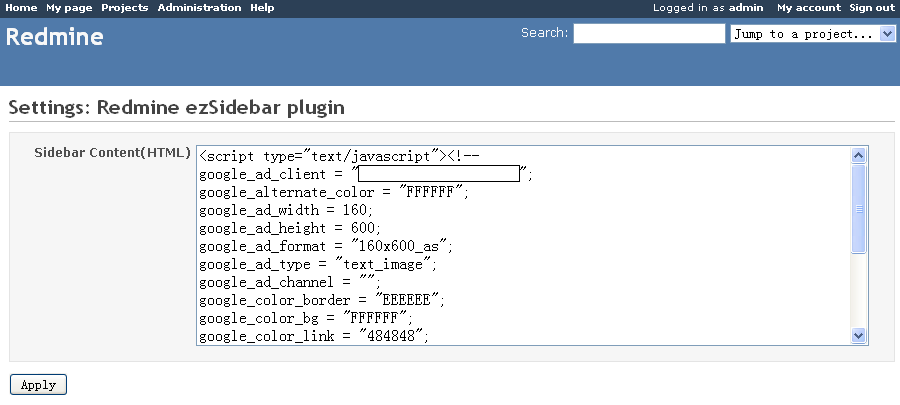 Replies (4)
Hello
just installed your plugin, works so easy you said. :-)
But one thing, possible to have the sidebar on all pages, also on Forums, e.g.
Greets
Marcel
Not easy to show sidebar on forums, because the main div of that page has been marked as nosidebar like:
<div class="nosidebar" id="main">
A little glitch, if you add something to the issue, it moves the edit box below the AdSense, see attachment
just checked, same here...
(1-4/4)