Defect #24648
Time shown in PDF or CSV export is different than the time shown in the issue list (when logged in both parents and children)
| | | | |
| --- | --- | --- | --- |
| Status: | Closed | Start date: | |
| Priority: | Normal | Due date: | |
| Assignee: | - | % Done: | 0% |
| Category: | PDF export | | |
| Target version: | - | | |
| Resolution: | Invalid | Affected version: | 3.3.1 |
---
Description
Steps to repro:
1. Take a task with at least one child
2. Log time for both the parent and the child
3. Display that task with the Spent time column active, in a list of issues
4. Export that list to CSV or PDF
Result:
at step 3, we see the total logged time in the Spent time column
at step 4, we see only children tasks' logged time in the spent column
History
I cannot reproduce. It looks no problem for me.
Could you describe more detail according to Submissions?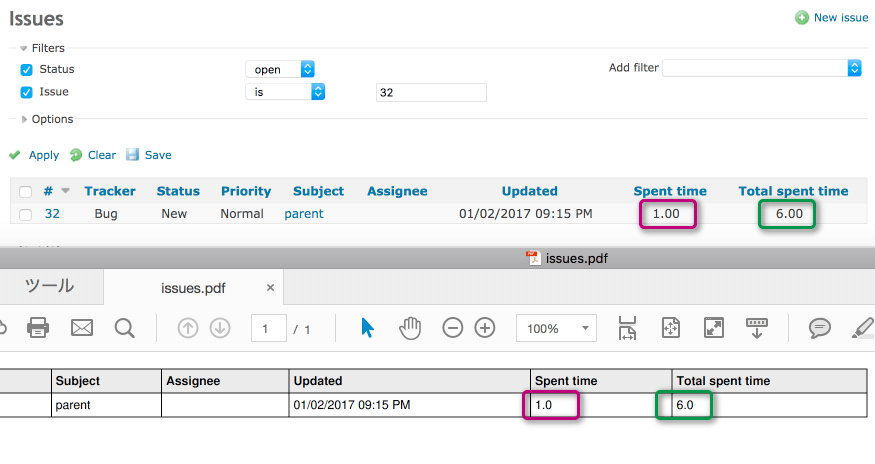 Sorry, my fault. I had in fact introduced that bug myself by mixing spent_hours and total_spent_hours in the patch suggestion for #24649.
Status changed from Needs feedback to Closed
Resolution set to Invalid
Thank you for the feedback.
Closing.