Defect #26509
Page layout went crazy when migrating to 3.4.2.stable
| | | | |
| --- | --- | --- | --- |
| Status: | Closed | Start date: | |
| Priority: | Normal | Due date: | |
| Assignee: | - | % Done: | 0% |
| Category: | UI | | |
| Target version: | - | | |
| Resolution: | Invalid | Affected version: | 3.4.2 |
---
Description
Something wrong with styles/css? Menu layout is a complete mess... as you can see in attached picture.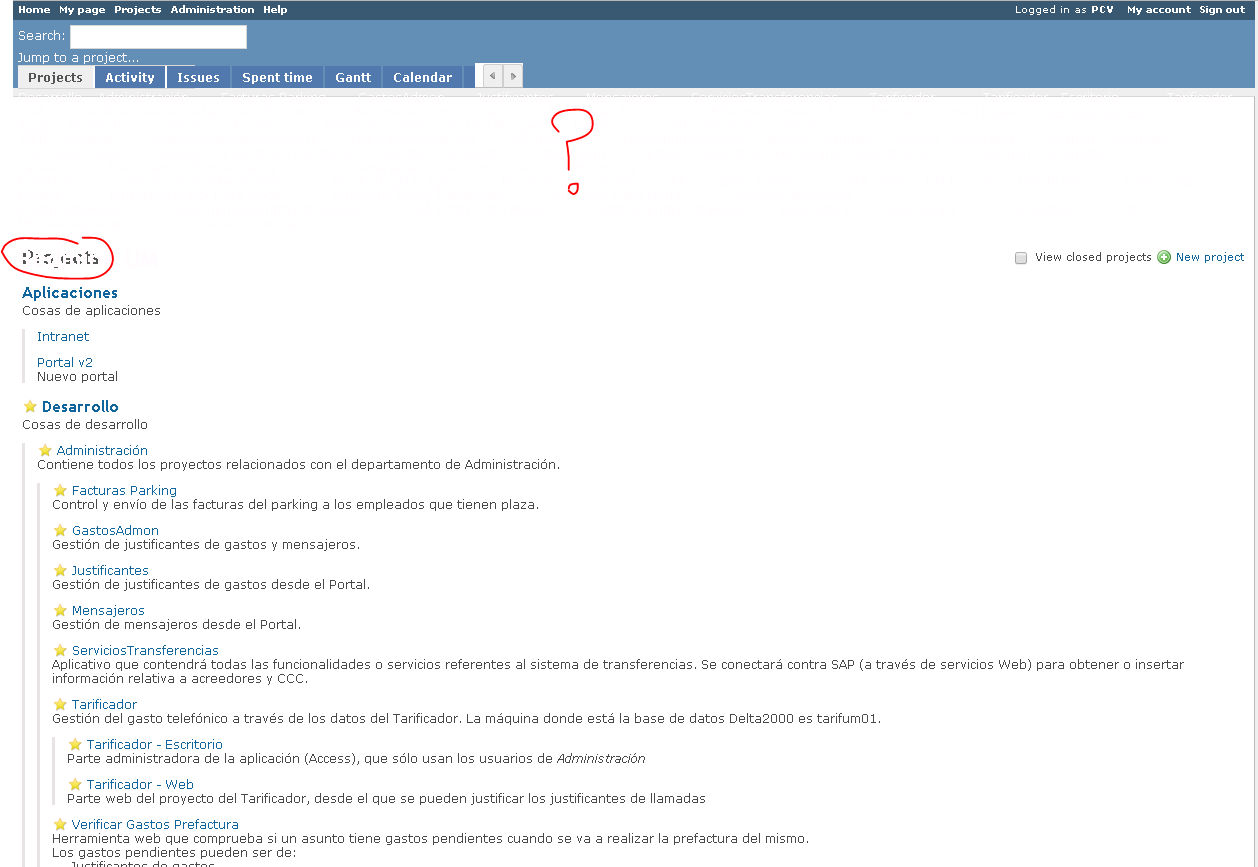 Environment:
Redmine version 3.4.2.stable
Ruby version 2.3.3-p222 (2016-11-21) [i386-mingw32]
Rails version 4.2.8
Environment production
Database adapter Mysql2
SCM:
Subversion 1.6.12
Git 2.7.0
Filesystem
Redmine plugins:
no plugin installed
Operating system: Windows
Ruby-aware server used: Thin
History
Status changed from New to Resolved
Sorry, it doesn't belong to issues but to Help Forums,
Go MAEDA wrote:
Please reload the page using CTRL + F5.
I love you Go MAEDA! I'm so silly I failed to realize it was just a cache problem. ^^