Gitlab + Redmine
Added by Riccardo Russo over 3 years ago
Hello,
my server contains my Gitlab project: https://gitlab.xxxxxxxx.it/root/TestingLabsTools-WebServer
I activated in Gitlab the Redmine service for issue tracking for https://redminetlt.xxxxxxx.it/redmine/projects/testinglabstools-webserver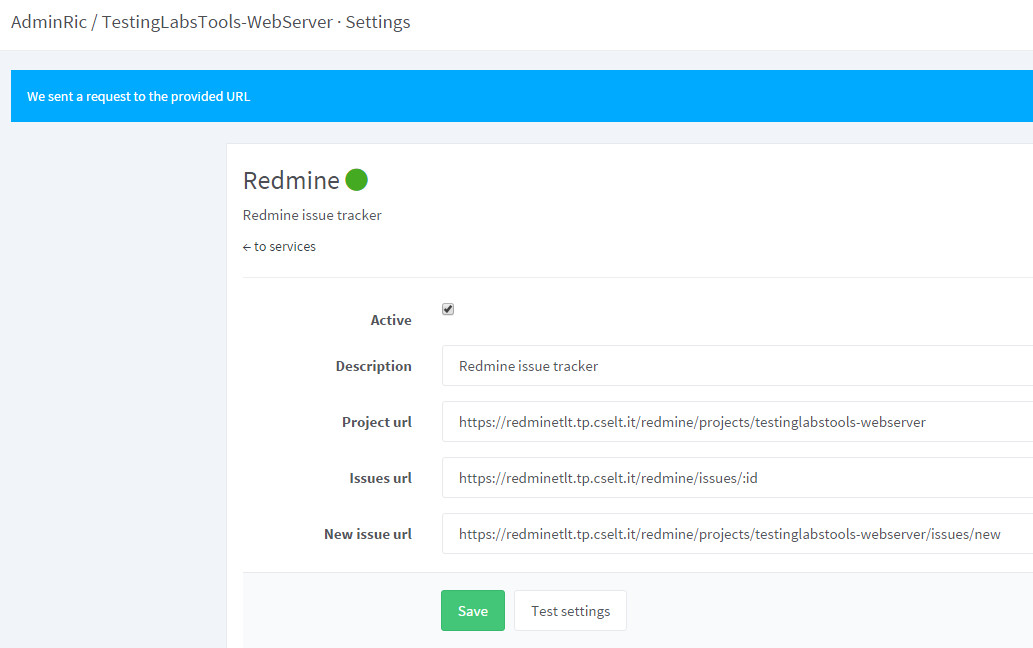 When I commit a new develop with message "... refs #xx ...", if I click on "#xx" I can read in Readmine the issue.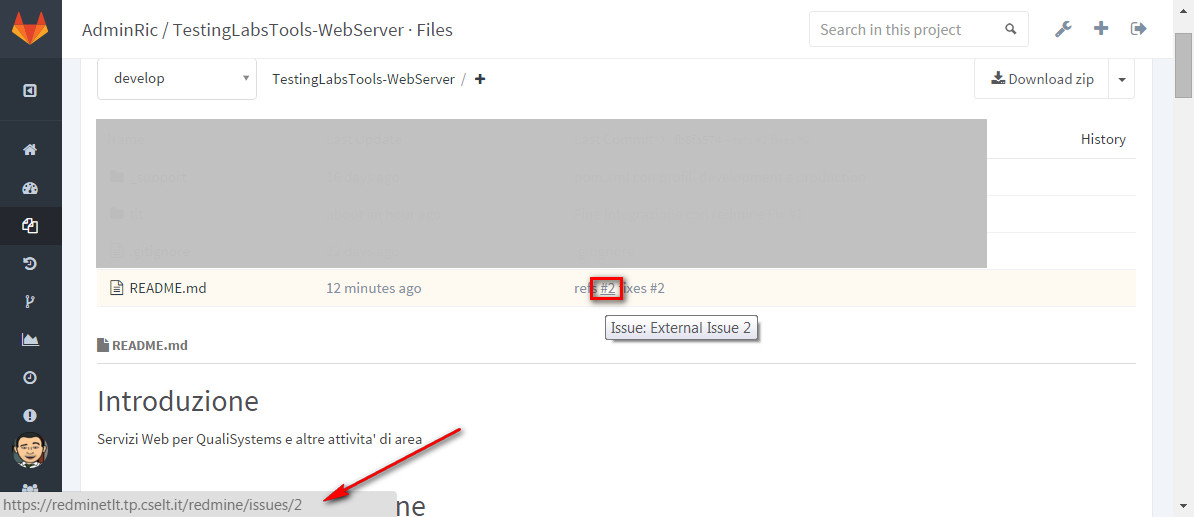 However in Redmine there are no updates on the issue. Even if I commit with "Fix #xx" or "fixes #xx", I cannot get the updates on the Redmine issue


Could someone explain me how to configure Redmine?
Thanks Riccardo
Replies (3)
It seems not supported.
You have to use additional plugin.
I`m also founding this feature...
Hello guys,
I'm looking for the same thing, did you find a solution?
(1-3/3)