Defect #20099
subtask can't listed under the father issue
| | | | |
| --- | --- | --- | --- |
| Status: | Closed | Start date: | |
| Priority: | Normal | Due date: | |
| Assignee: | - | % Done: | 0% |
| Category: | - | | |
| Target version: | - | | |
| Resolution: | Duplicate | Affected version: | 3.0.2 |
---
Description
when i created some subtasks in a issue, it display in "Issues" interface is incorrect, part of subtasks can't listed under their father issue. please kindly help check.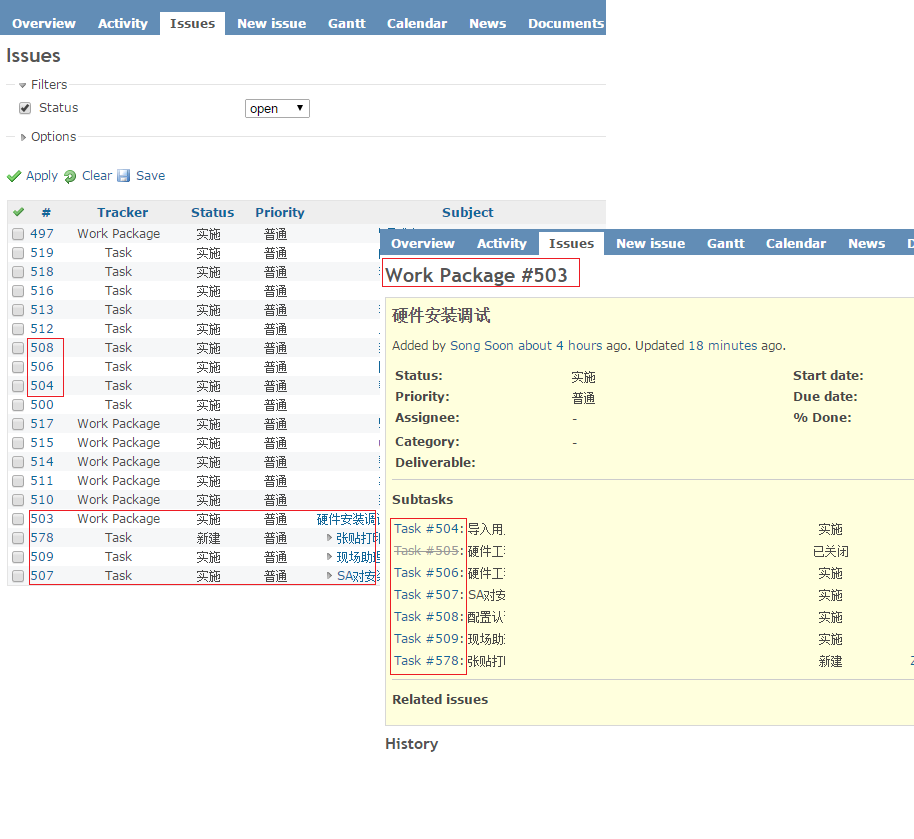 ---
History
Did you sort by "parent task" ?
To do that, you can:
create a filter and set "parent task" in sort box,
or add the "parent task" column and click on it.
#2 Updated by Toshi MARUYAMA over 7 years ago
Category deleted (Activity view)
Status changed from New to Closed
Priority changed from High to Normal
Resolution set to Duplicate
There are many duplicate issues.
One is #7417.
#3 Updated by Toshi MARUYAMA over 7 years ago
Duplicates Feature #7907: Display Issues in a hierarchy (tree) added