Defect #2165
Issue activity not wrapping around revisions
| | | | |
| --- | --- | --- | --- |
| Status: | Closed | Start date: | 2008-11-12 |
| Priority: | High | Due date: | |
| Assignee: | Eric Davis | % Done: | 100% |
| Category: | UI | | |
| Target version: | 0.8 | | |
| Resolution: | | Affected version: | |
---
Description
A issue was introduced in r1963 where application.css now pushes the hisotry entries past the revisions (ie, clear: both). This is a huge problem for some of our issues where we have 5 or more commits - the issue comments are pushed so far off the screen that you're not necessarily sure there are any.
Disabling the rule in application.css allows the history to wrap normally.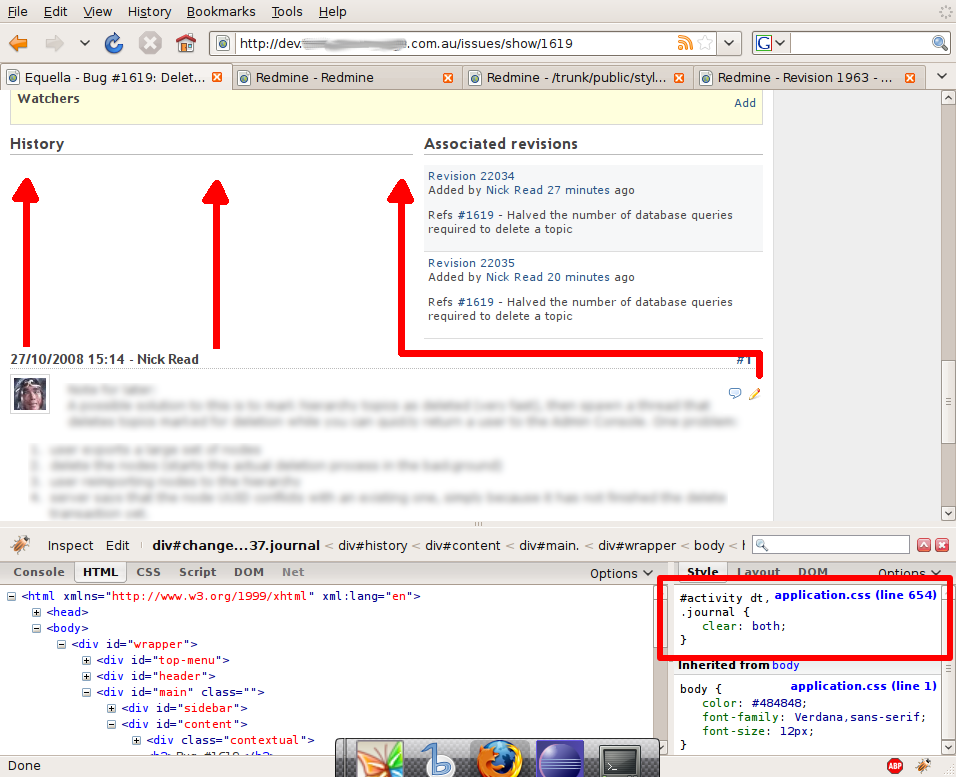 History
Category set to UI
Status changed from New to 7
Assignee set to Eric Davis
Target version set to 0.8
Status changed from 7 to Closed
% Done changed from 0 to 100
Changed the CSS clear on journals so they will wrap around the revisions in r2029.