Feature #3930
Should be added a filter for the "Assigned to" form
Status:
New
Start date:
2009-09-27
Priority:
Normal
Due date:
Assignee:
-
% Done:

0%

Category:
Accounts / authentication
Target version:
-
Resolution:
---
Description
We have hundreds of members, while all members need to be assigned to tasks. But every time need to slide down menu, it took me a long time :-(
Should be added a filter for the "Assigned to" form .
---
History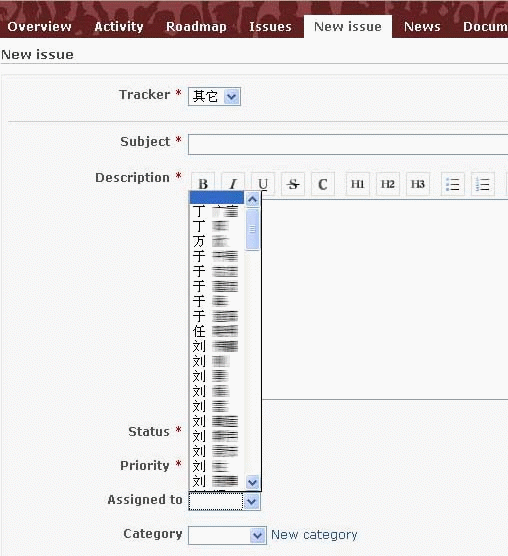 +1. We also face similar issue - not in assigned_to field but other custom field which are of drop down in nature.
Also, it is important note that when possible values are very large or string lengths are large, people tend to find it difficult to search from the list as well.
I strongly recommend that (at least for large list) the drop down should be replaced with "Auto complete" type of AJAX fields. This cab similar to http://jqueryui.com/autocomplete/