redmine NAS Server Email config problem
Added by nikola susak almost 7 years ago
Hello everyone,
I have problem with smtp email configuration,
First of all, I read on the forum that I first have to configure config file on my redmine,
where is that file??
I can not find it.
(My redmine is on NAS Synology Server, Docker Redmine )
Replies (13)
Hi I have the same issue.
Did you already solved and found it ?
better late than never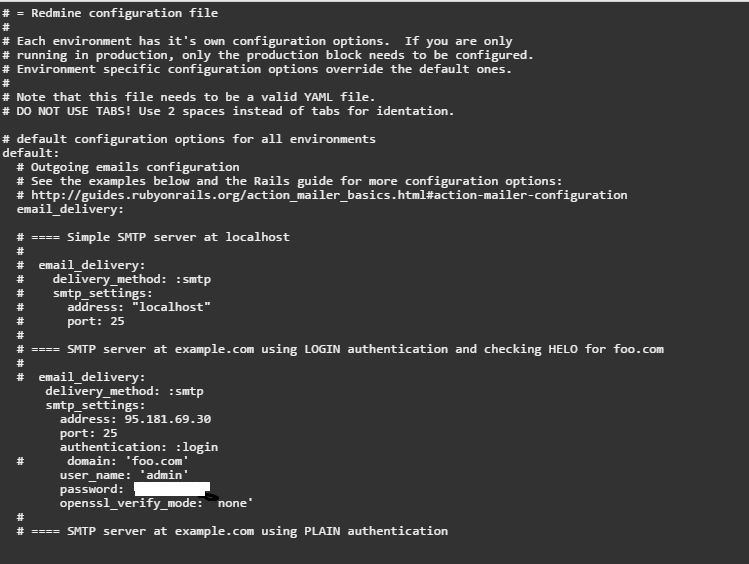 Hello, how did you get to that file ?
I can't get the mail working, could you give me an help ?
Thank you.
Tony
*I have watched your file but still doesn't work.
give me more information and I will try to help you.
Thank you a lot.
If i set up an email in my email software, i need to set up it like 1.png.
I then setup redmine in my synology like 2.png.
When i try to send a test email, i have an error saying Execution expired.
Try this?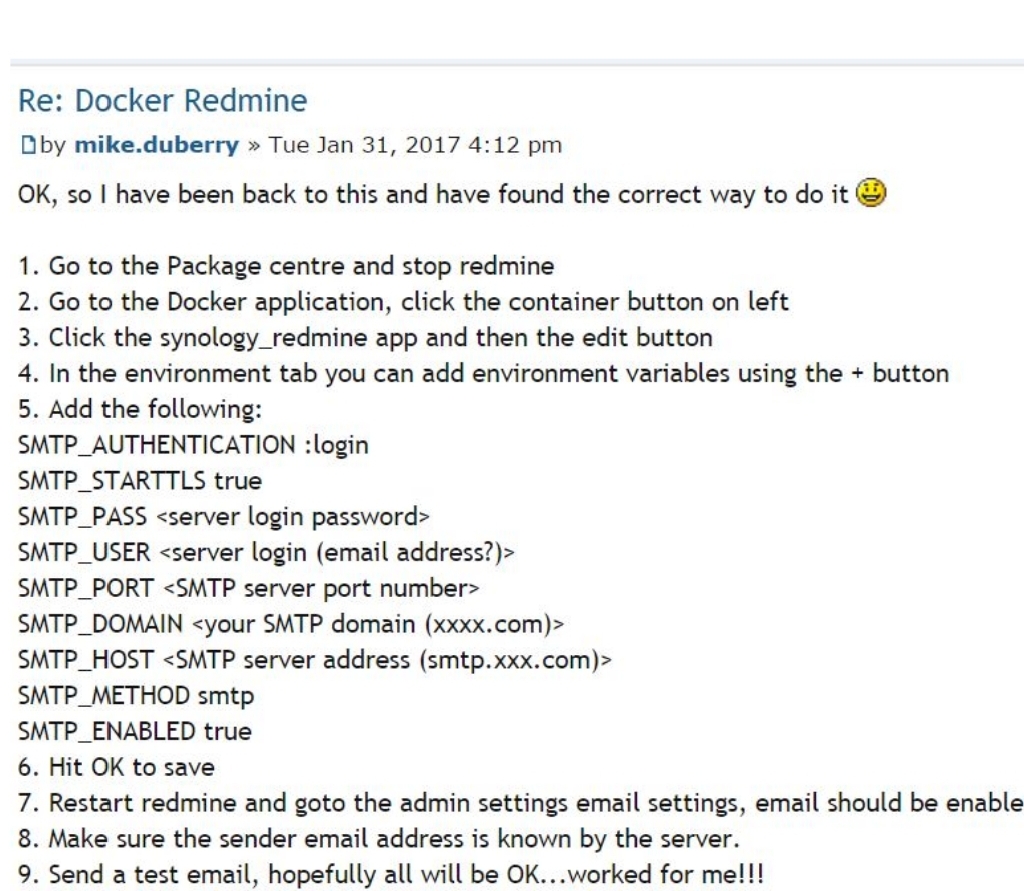 ok it seems that when i click on send a test email, it is now green, but i still do not receive any email.
It is working !!!!!
But something is strange. I want to use my email and it tells me that i can't cause it is already use.
But when i have a look i don't find it anywhere. Do you have any idea?
Thank you
Tony
good!
May be this email used in any user setting?
Ok i have reinstalled it, and now everythin is working like a charm. Thanks a Lot
(1-13/13)