Track project/issue progress or delay in Man-days
Added by Akash Goyal over 4 years ago
Hi,
We want to track issue/project progress on the basis of number of days spent on that particular issue. Keeping Due Date can we Have another Field in the issue table like Completed on so that we can take the difference between Actual Date of Completion and Scheduled Date of Completion. It will become lot more easier to track delays in any project.
Our engineers works on 2-3 projects at a time so it is very difficult to track number of hours spent.
But we make plans on the basis of number of mandays in which issue has to resolved.
Please Help!
Replies (2)
Hi,
it's either possible to add a custom date field to your tracker, or you can select your closing date as a column in the issues list view.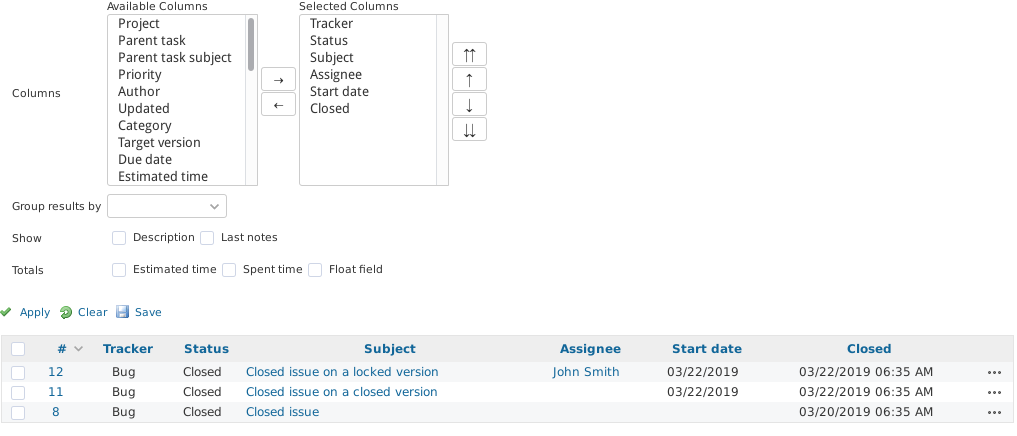 Kind regards,
Bernhard
Hi,
Thanks for your prompt response. Can we show the same delay in gantt chart such that if due date is 31/07/2019 and the issue is closed on 01/08/2019. Can we track this delay?
(1-2/2)