Hide closed versions from the target version dropdown on Issues
Added by shikari shambu almost 7 years ago
Is there a way to hide the closed versions from the target version dropdown on Issues? We have over 3 years worth of bi-weekly sprints/versions in Redmine. It is getting to be unwieldy to get to just the active versions.
Thanks
Replies (8)
I think no, but it could be valuable implementation.
Have you asked for an enhancement ?
Thanks
Alessandro
This works in my redmine V 3.0.3.stable.
Only open versions are displayed in the target version dropdown.
Blocked and Closed versions are not shown.
My redmine is V3.1.1.stable, but doesn't work.
Is there some flag to set in some place to get this behaviour ?
Thanks
Are the versions global/from other projects?
Mine all have only project-local visibility, i.e. they are not reused in other projects.
I share the version with subprojects in some projects.
I don't share the version with subprojects in other projects.
In both cases no filter on closed version get applied.
Also in www.readmine.org doesn't work
Bye
to recheck, please have a look at my screenshots.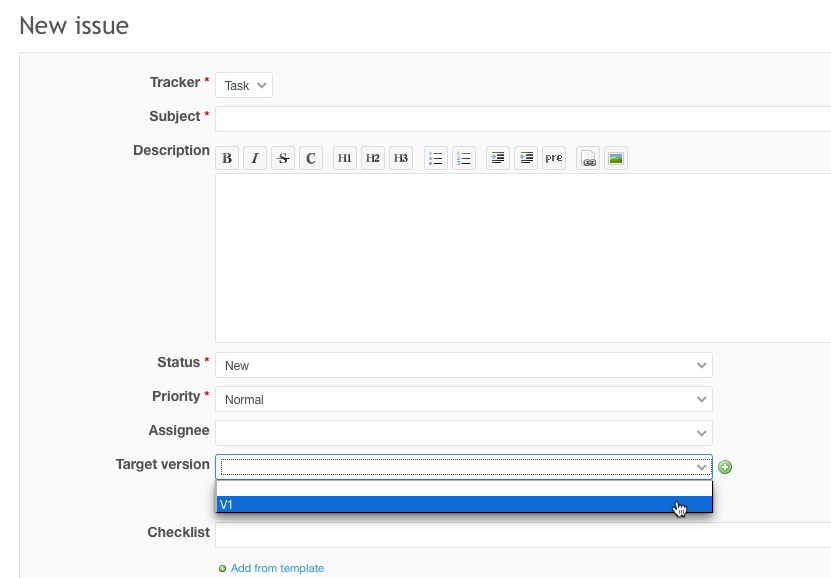 We've had a missing understanding :-)
I'm speaking about the field "Target Version" of "Add filter" combo in the tab "Issue".
See my screenshot.
Alessandro
(1-8/8)