How to get my API key
Added by Amanda Chew over 2 years ago
Hi, I am interested in getting my API key and my Redmine site name, how can I do so? I am researching on how to find my API key on the account page (Rest_api). On the right hand pane of my account page, I do not see the API key. can you guide on how to do so? Thanks.
Replies (1)
Hi Amanda,
first of all, you have to check if the REST API is enabled in the admin settings panel.

Afterwards you have access to your API key in the "my account" view.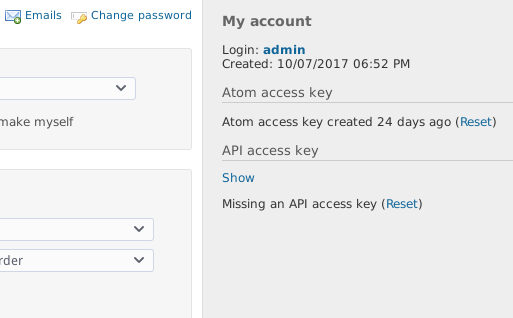 Kind regards,
Bernhard
(1-1/1)