Patch #20888
open
Add a button in the textile formatting toolbar to convert tabulated text into a table
---
Description
When pasting from Google sheets or Microsoft Excel or Open Office ODS into the Description or Notes area of issues, the values are automatically converted to text, and cell limits to tabulations, in Firefox, Internet Explorer, or Chrome.
Based on this observation, a Table button in the Textile toolbar which would replace tabulations with pipes and add pipes at lines start and ends would be very useful.
Attached is a patch for Redmine 3.1.1 which adds this feature.
The patch includes the tooltip text only for English and French, other languages require to be updated.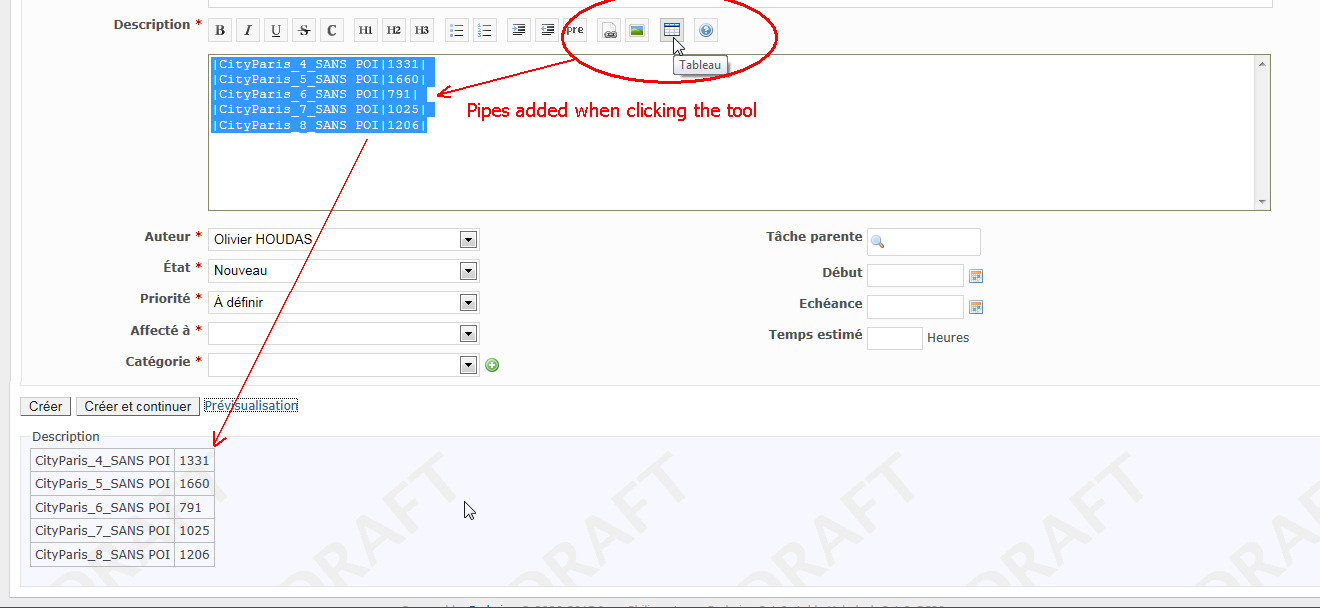 ---
Files