Defect #30955
"View all issues" link in email reminders points to issues list which does not include issues assigned to a group
| | | | |
| --- | --- | --- | --- |
| Status: | Closed | Start date: | |
| Priority: | Normal | Due date: | |
| Assignee: | Go MAEDA | % Done: | 0% |
| Category: | Email notifications | | |
| Target version: | 4.0.3 | | |
| Resolution: | Fixed | Affected version: | |
---
Description
Email reminders list issues assigned to the recipient or groups of the recipient.
But the issues list opened with a web browser by clicking the "View all issues" link in the reminder does not include issues assigned to groups.
[Reminder]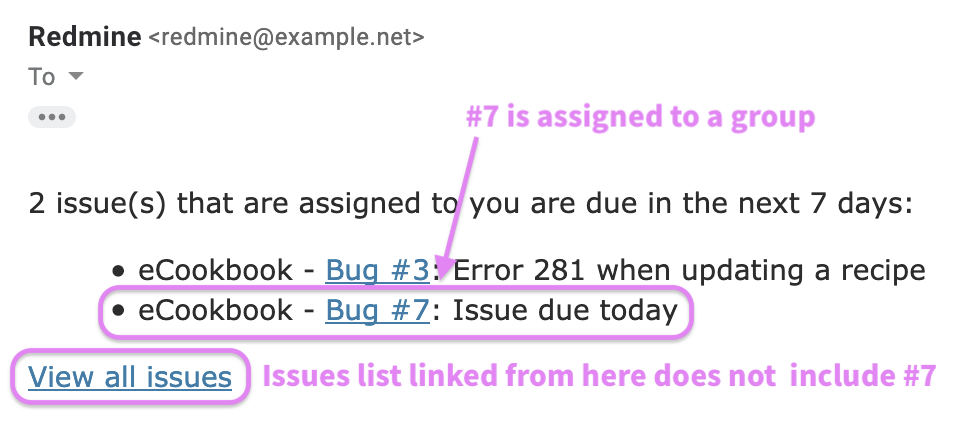 [Expected issues list]


[Actual issues list]


History
Target version changed from Candidate for next minor release to 4.0.3
Setting the target version to 4.0.3.
Subject changed from Issues list linked from "View all issues" in email reminders does not include issues assigned to a group to "View all issues" link in email reminders points to issues list which does not include issues assigned to a group
Status changed from New to Resolved
Assignee set to Go MAEDA
Resolution set to Fixed
Status changed from Resolved to Closed