Defect #35734
open
Comments are not shown correctly in Outlookmails when using nummeration where PRE-Blocks are included
---
Description
If your comment has the following structure
Intro:
First number
Second number



PRE-Block 1 Row 1
PRE-Block 1 Row 2


Third number



PRE-Block 2 Row 1

End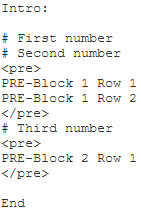 than the Email you receive in Outlook 2016 (for example) looks like this.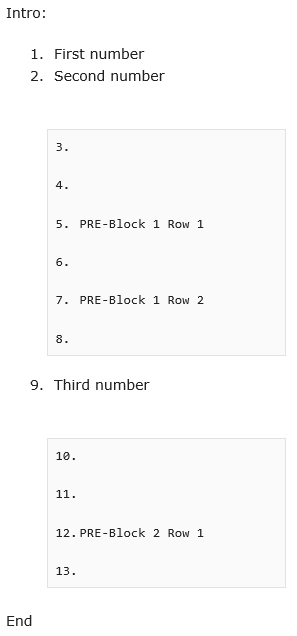 How you can see rows were added and are nummbered in the PRE-Block.
So content and the numeration got worng.
---
Files