« Previous - Version 6/7 (diff) - Next » - Current version
Vjacheslav Ryzhov, 2014-11-15 12:43

---
Активность проекта¶
Страница Действия отображает историю всей активности по данному проекту.
Включая изменения в:
Создана новая задача.
Редактирование задачи.
Задача закрыта.
Добавлена заметка к задаче.
Изменения исходного кода в хранилище.
Добавлены новости.
Добавлено или изменено сообщение на форуме.
Добавлен комментарий на форуме.
Редактирование или добавление новой страницы вики.
Добавлен или изменен файл.
A new document has been added.
Some hours has been logged.
Using the checkboxes in the sidebar of the right, you can choose which items are displayed.
The activity is also available as an Atom feed.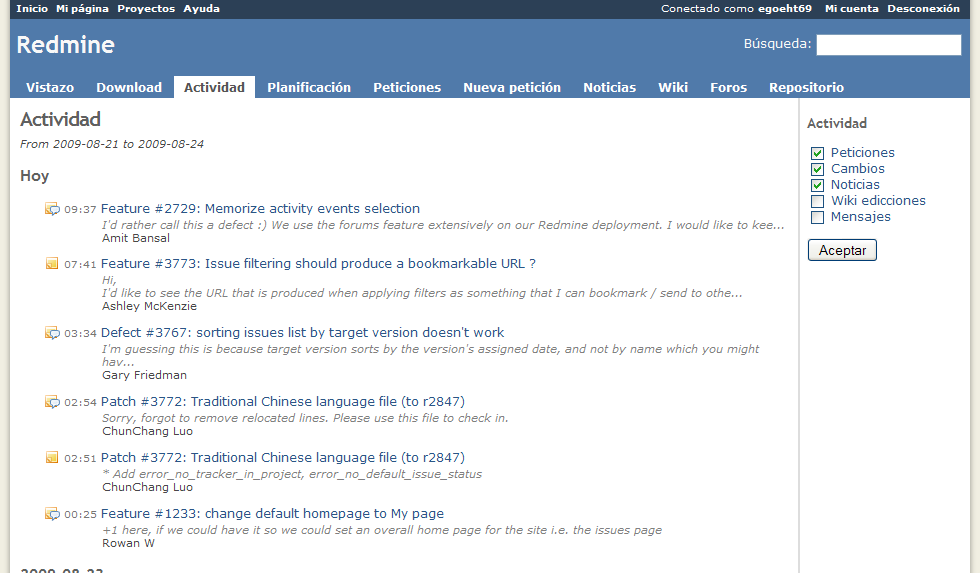 A cross-project activity view is available from the Projects page, it will lists the activity of all visible projects.