Defect #24274
Query totals and query buttons overlaps on small screens
| | | | |
| --- | --- | --- | --- |
| Status: | Closed | Start date: | |
| Priority: | Normal | Due date: | |
| Assignee: | Jean-Philippe Lang | % Done: | 0% |
| Category: | UI - Responsive | | |
| Target version: | 3.3.2 | | |
| Resolution: | Fixed | Affected version: | 3.3.1 |
---
Description
Steps to reproduce:
Go to issues tab
Tick the checkboxes for totals
Resize the screen to a resolution under 500px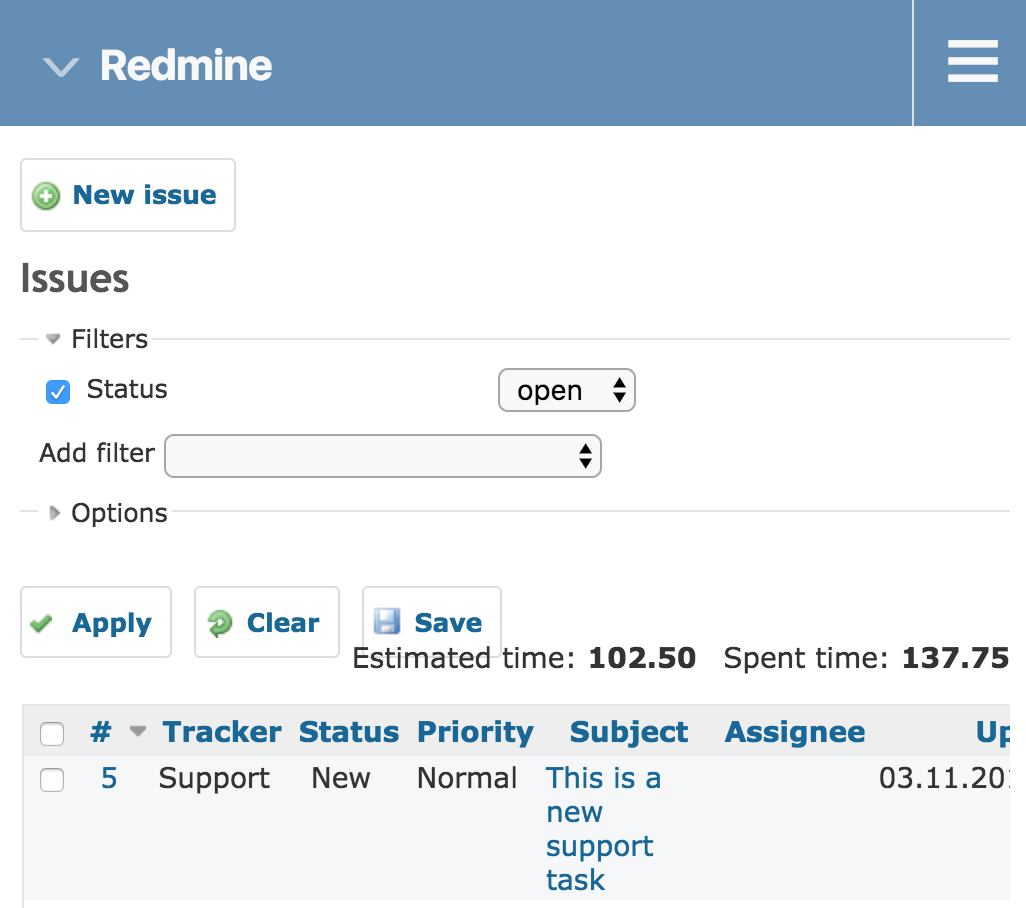 Our fix is in the attached patch.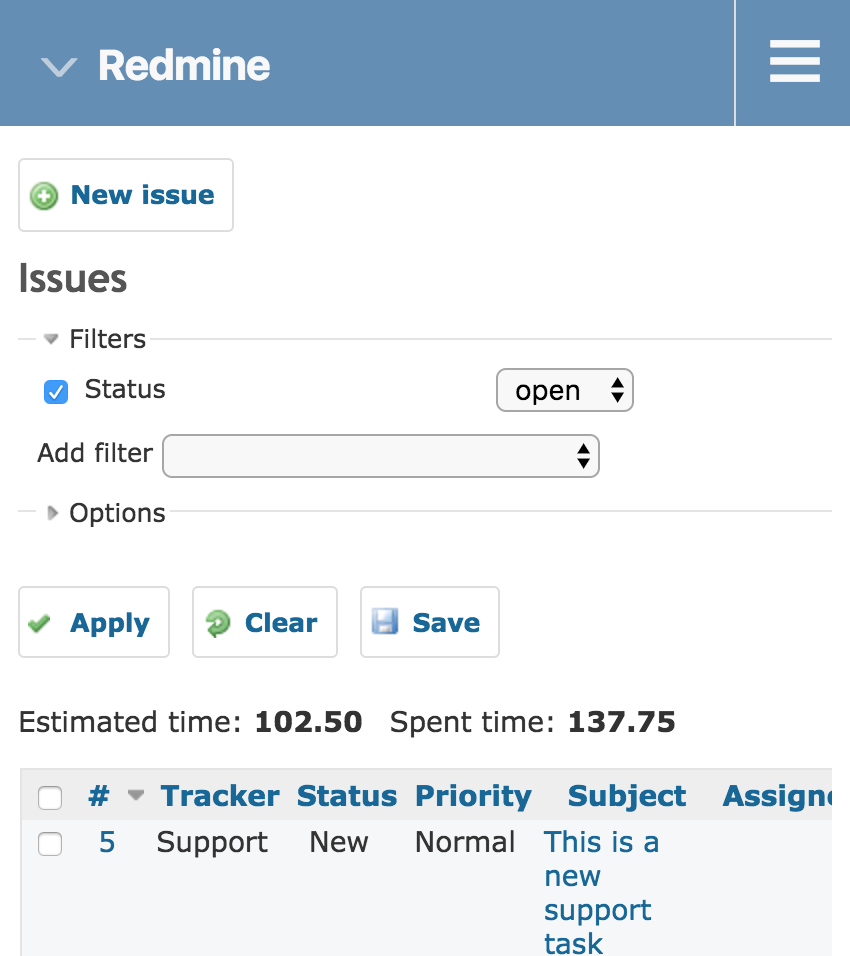 The change from application.css is required to align the elements on left properly.
History
Status changed from New to Closed
Assignee set to Jean-Philippe Lang
Resolution set to Fixed
Committed, thanks for the fix.