Problems with "subtask autocompletion feature" (REST API requires user & pass)
Added by Alberto Moro almost 12 years ago
Hello Redmine,
Yesterday I have upgraded our production redmine server from 1.0.2 to 1.1.3. We used the Windows Bitnami distribution.
I noticed that the new autocompletion feature for issue relation developed in #3170 it works ok only the first time (after writing the first 3 numbers of an issue) as follows:

But if i change the previous numbers and/or i want to enter a new issue relation, it brings a web browser pop up that requires user and password.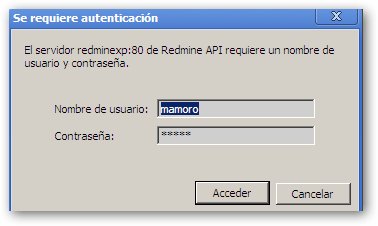 I have tried to enter my personal account without success, and i have tried my personal API access key too, but still unsuccessfully.
Thanks in advance
Regards
Replies (7)
(1-7/7)