Internal Server Error on Attachment
Added by Heron Aguiar almost 2 years ago
Helo!
My Redmine was working perfectly, but some days I can't upload files on the ticket anymore. When I try to upload it, this message appears in the field "Internal Server Error" and the file is not attached. The Ticket is registered, but the file is not attached.
Can someone help me?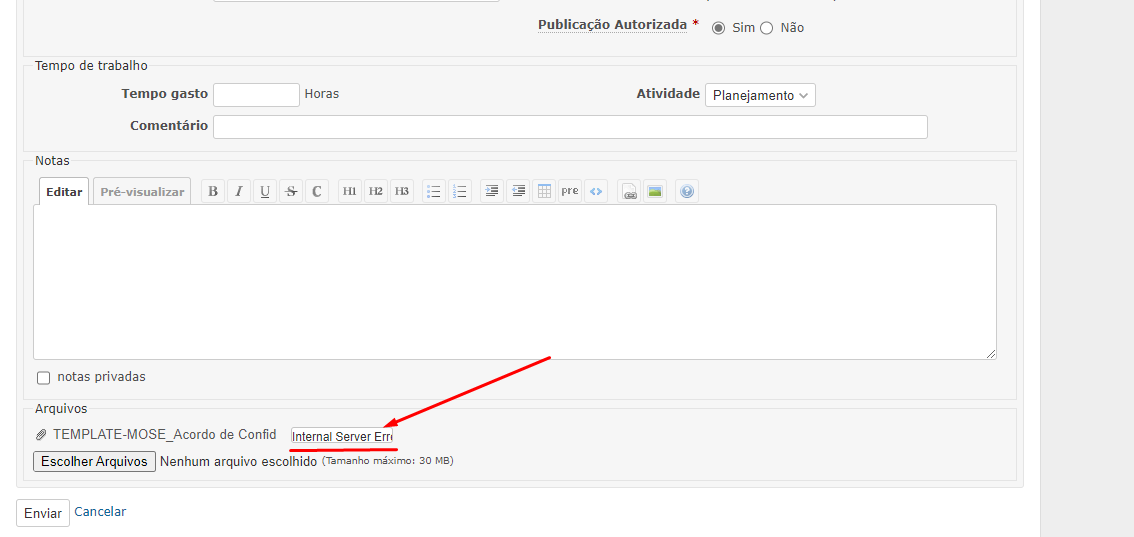 Replies (4)
It's quite hard to tell from here. Is this a permanent error, or does it occur occasionally?
I think, you should take a look into your Redmine log (the location of the log depends on your type of installation) to see if you can see the error there.
It could also have something to do with insufficient directory permissions.
May be a permission error.
make sure redmine folder permission, like www-data:www-data
it's about upload file privilege needs.
Thanks for your attention, Bernhard and Terence.
As of this month, the error has become permanent. The point is that I didn't make any changes to the server, and suddenly the error to attach files is occurring.
The rest of the features continue to work well.
Follows the log and folder permissions.
Thanks again!
My experience was Ubuntu security update cause this issue.
so I make the permission change in crontab
like "sudo chown -R www-data:www-data /redmine"
then I had fix this issue.
just shared info to u :)
(1-4/4)