Forums » Development »
New Custom Field type providing an enumeration whose values are set in the project
Added by Jérôme BATAILLE about 4 years ago
Hi,
We often need a list of values that are to be specified on a project basis.
The only place this can be done is within Categories, that's all.
So there is only one list available.
To reply to this need we have developed a plugin :
https://github.com/Smile-SA/redmine_smile_project_enumerations_custom_field_format
Hi think this could help to add more customization to the projects, keeping in mind that the process are driven globally in the Admin.
Do you think this behaviour could be integrated to Redmine Core ?
:
Possible values edition in project configuration :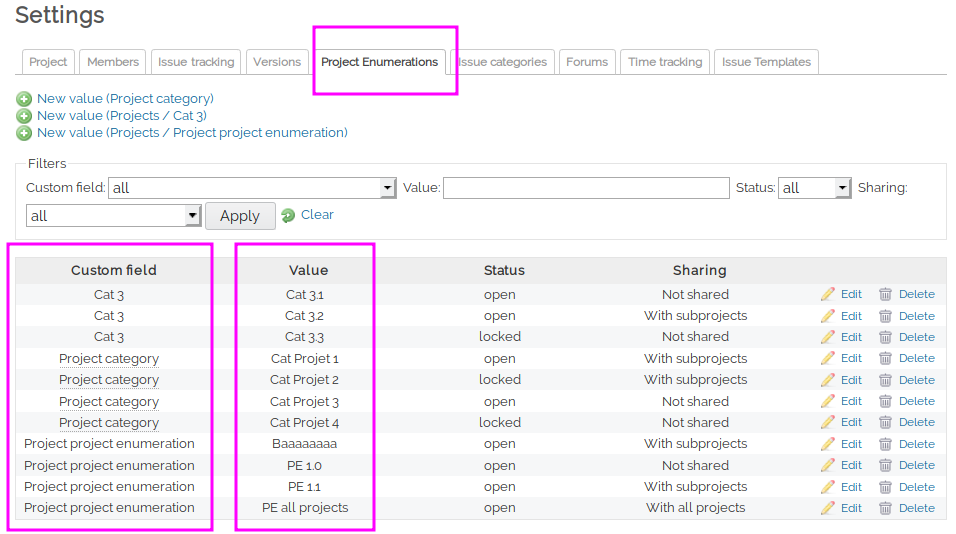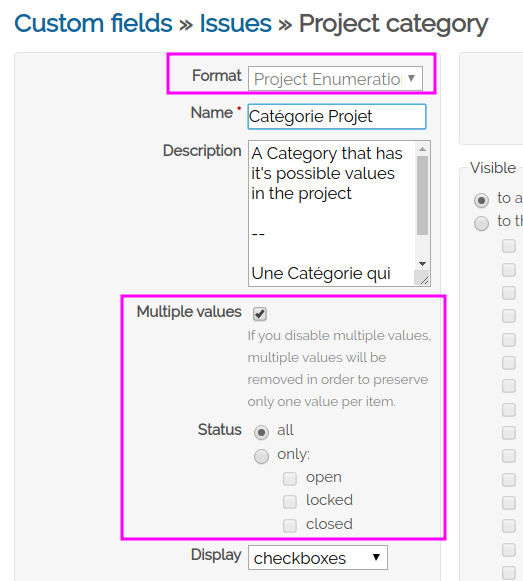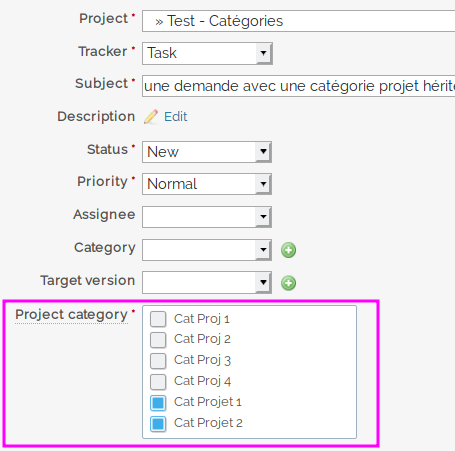 Replies (1)
Hi,
We use a Bitnami Redmine 5.0.2 docker version (docker.io/bitnami/redmine:5.0.2), and we have the follow exception when upgrade this plugin to last version:
I, [2022-09-19T15:37:02.887614 #217] INFO -- : o=>Starting Redmine Smile Project Enumerations Custom Field Format plugin for Redmine
I, [2022-09-19T15:37:02.887769 #217] INFO -- : o=>Application user :
W, [2022-09-19T15:37:03.060299 #217] WARN -- : Creating scope :sorted. Overwriting existing method User.sorted.
W, [2022-09-19T15:37:03.124759 #217] WARN -- : Creating scope :visible. Overwriting existing method Principal.visible.
App 217 output: Error: The application encountered the following error: expected file /opt/bitnami/redmine/plugins/redmine_smile_project_enumerations_custom_field_format/lib/project_enumeration_field_format.rb to define constant ProjectEnumerationFieldFormat, but didn't (Zeitwerk::NameError)
Any ideas?
Best regards
(1-1/1)