Feature #12221
Add "View Differences" button above wiki and repository revisions table
Status:
Closed
Start date:
Priority:
Normal
Due date:
Assignee:
Go MAEDA
% Done:

0%

Category:
UI
Target version:
4.0.0
Resolution:
Fixed
---
Description
When we have a lot of wiki updates I, normally compares the last one, but as the button to start the comparison is only on the bottom of the list, I always need to go to the end of the list to press the button.
Why not put a button on the top too ? This can be a nice usability improvement.
History
I absolutely agree with Fernando Hartmann. Showing "View differences" button also above revisions will improve usability. In my experience, users often compare recent revisions than older revisions. If the button is also shown above the revisions, users will be able to complete the operation in a shorter time. To be honest, I always get irritated at scrolling down to find the button.
The attached patch adds a "View differences" button also above the revisions table on wiki and repository page.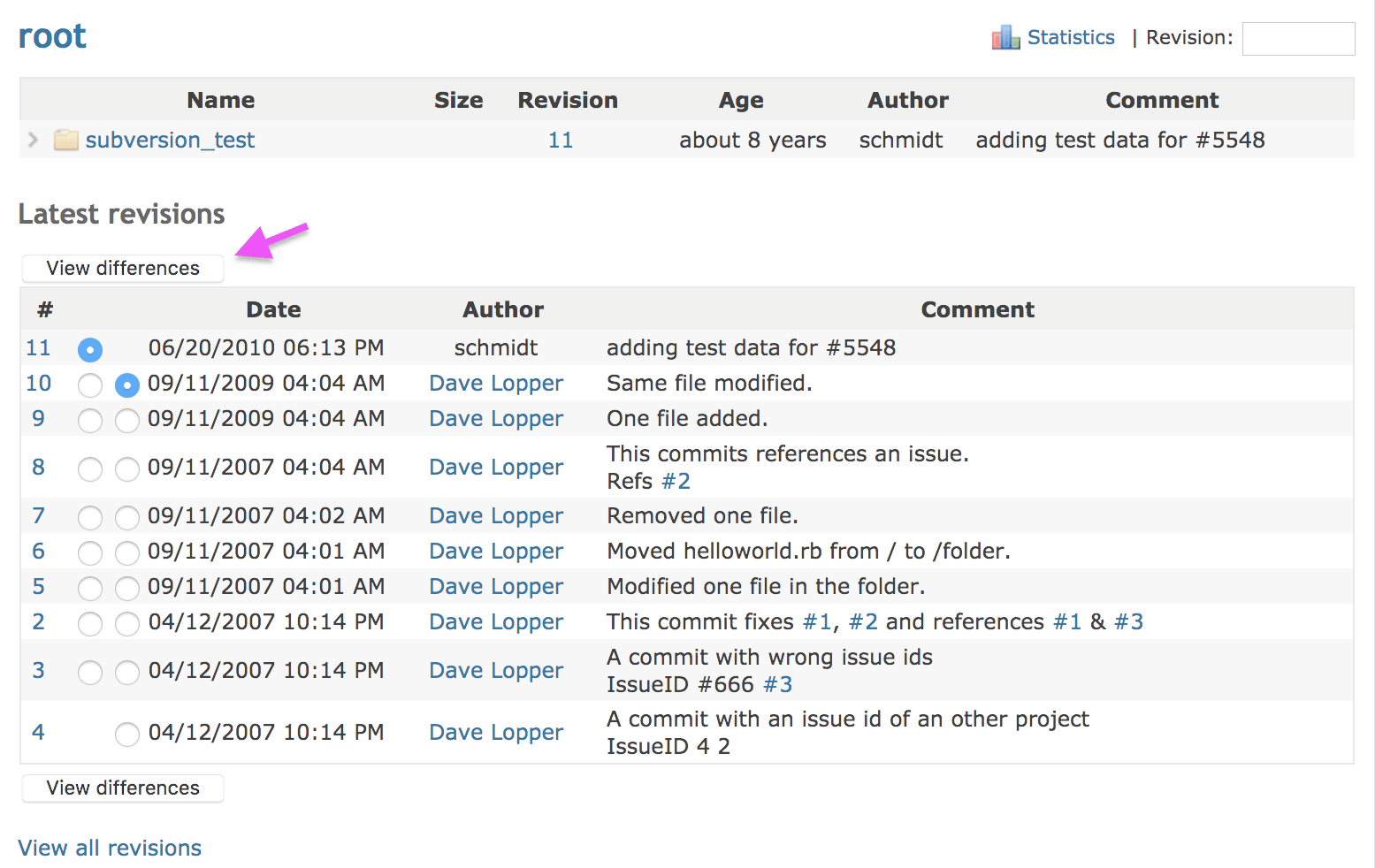 Status changed from New to Closed
Assignee set to Go MAEDA
Target version set to 4.0.0
Resolution set to Fixed