Defect #13228
open
Irritating IDs when failed to update time entries
---
Description
ids in failed message do not match with issue ids.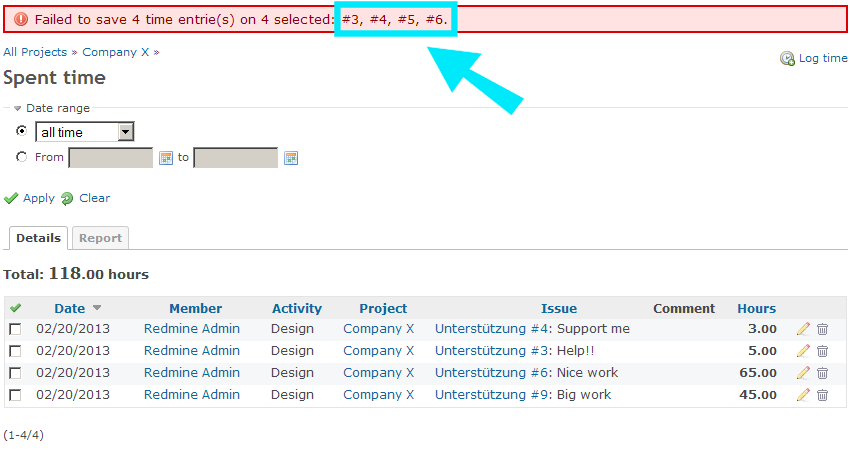 My suggestion:


---
Files
---
I agree that it should be fixed (time entries ids are not displayed in the list hence useless in the flash message) but simply giving the issue won't work well as some time entries may not be associated with an issue.
Maybe we could display other information (eg. hours, date) or maybe a better solution would be to redisplay the bulk edit screen with only those time entries that were not updated.
If I try to assign an unexisting issue number or a issue number from an other different project the assignment will fail. Is there a other posibility to get the failure? May Redmine should say why this failure occurs, doesn't it?
Related with #13241.