Patch #19005
Make search results per page configurable
| | | | |
| --- | --- | --- | --- |
| Status: | Closed | Start date: | |
| Priority: | Normal | Due date: | |
| Assignee: | Jean-Philippe Lang | % Done: | 0% |
| Category: | Search engine | | |
| Target version: | 3.0.0 | | |
---
Description
Search results per page is fixed as 10. It is too small for me. I have to click many times to see all results.
This patch add a feature to make search results per page configurable.
Here are screenshots.
Settings: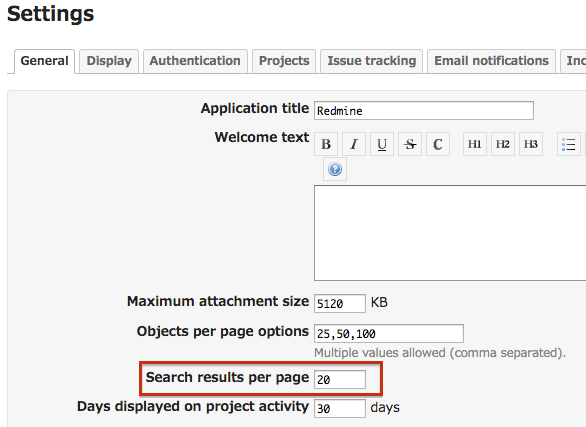 search results(20 per page):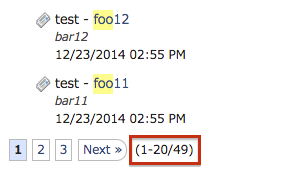 History
Status changed from New to Closed
Assignee set to Jean-Philippe Lang
Target version set to 3.0.0
Patch committed in r13963, thanks.