Patch #21541
Russian translation improvement
| | | | |
| --- | --- | --- | --- |
| Status: | Closed | Start date: | |
| Priority: | Normal | Due date: | |
| Assignee: | - | % Done: | 0% |
| Category: | Translations | | |
| Target version: | 3.3.0 | | |
---
Description
In current translation for label_last_week: последняя неделя' the word последняя means 'last' as 'ultimate', not as 'one before'. E.g.: The last week of summer.
The right transltation should be label_last_week: прошлая неделя - week before now.
Same for label_last_month
History
In Google Analytics, "Last week" translates as "прошлая неделя".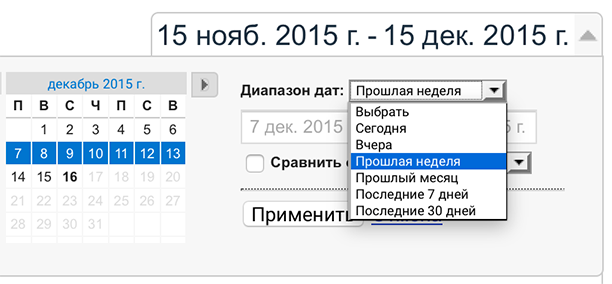 Target version set to 3.3.0
#3 Updated by Toshi MARUYAMA over 6 years ago
Status changed from New to Closed
Committed in trunk, thanks.