Patch #22104
Prevent font scaling in landscape mode on webkit
| | | | |
| --- | --- | --- | --- |
| Status: | Closed | Start date: | |
| Priority: | Normal | Due date: | |
| Assignee: | Jean-Philippe Lang | % Done: | 0% |
| Category: | UI - Responsive | | |
| Target version: | 3.2.1 | | |
---
Description
Webkit browsers tend to auto scale text in landscape mode: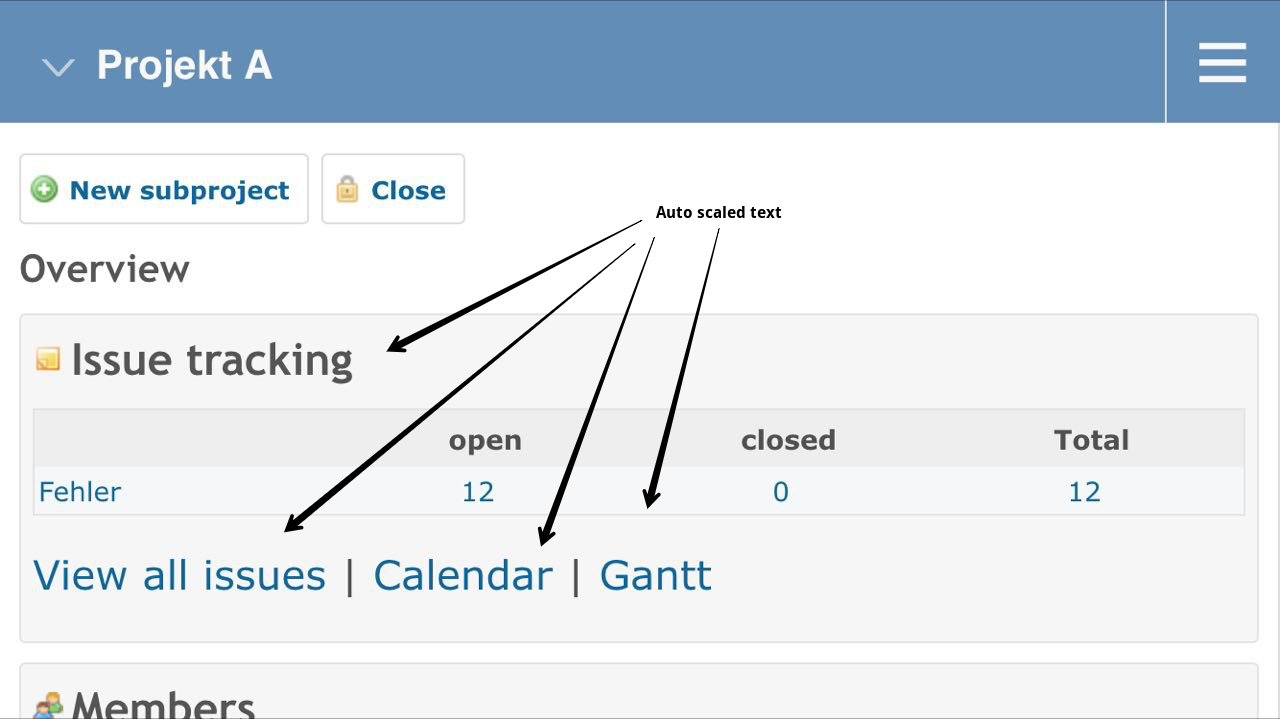 I am attaching a small patch which prevents this behavior in order to render the font-size that is actually set through CSS: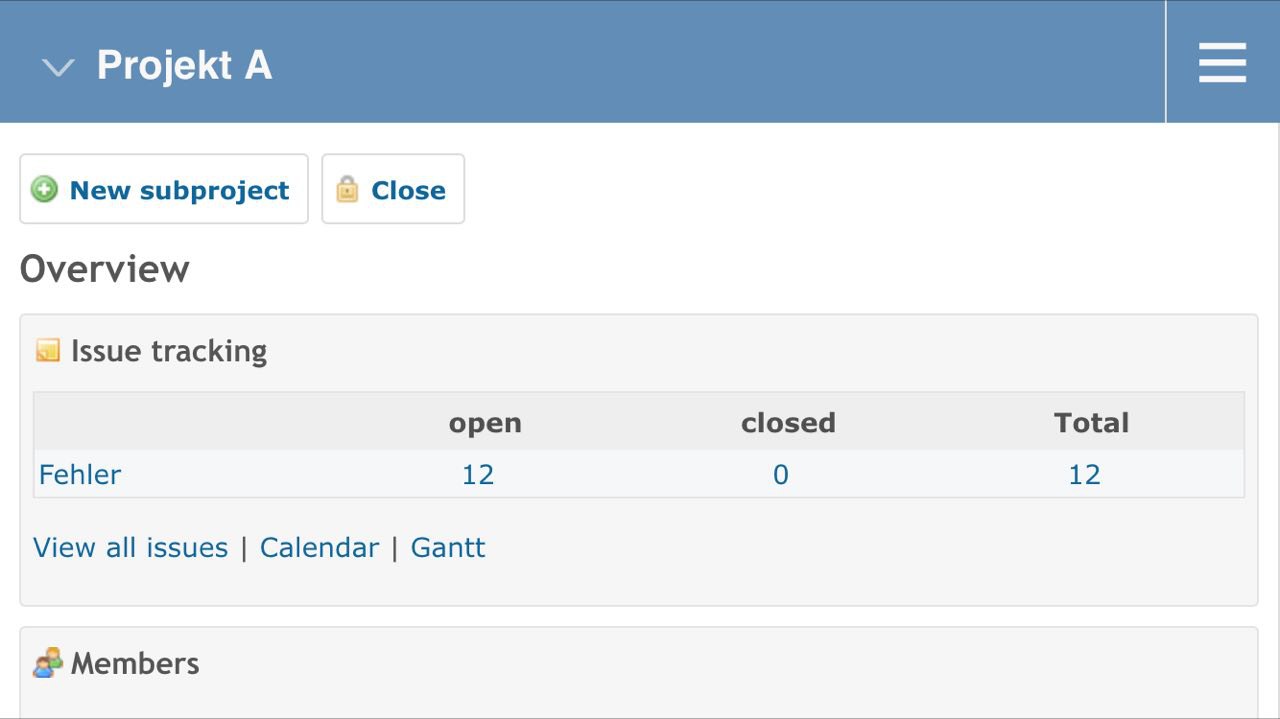 History
Target version set to 3.2.1
Thanks for the fix. Works fine for me.
Setting target version to 3.2.1.
Status changed from New to Closed
Assignee set to Jean-Philippe Lang