Feature #27823
open
Display only the tickets that arrived on the due date on the calendar
---
Description
I want the function to display only the tickets that arrived on the due date on the calendar (URL and button designation)
In large-scale project management,
A large amount of tickets today with start date / due date are displayed on the calendar.
Managers want to check the processing situation for today / near-term deadline tickets.
In this case, I do not want to display the start date. That is not important.
---
Files
---
Do you mean a feature like this?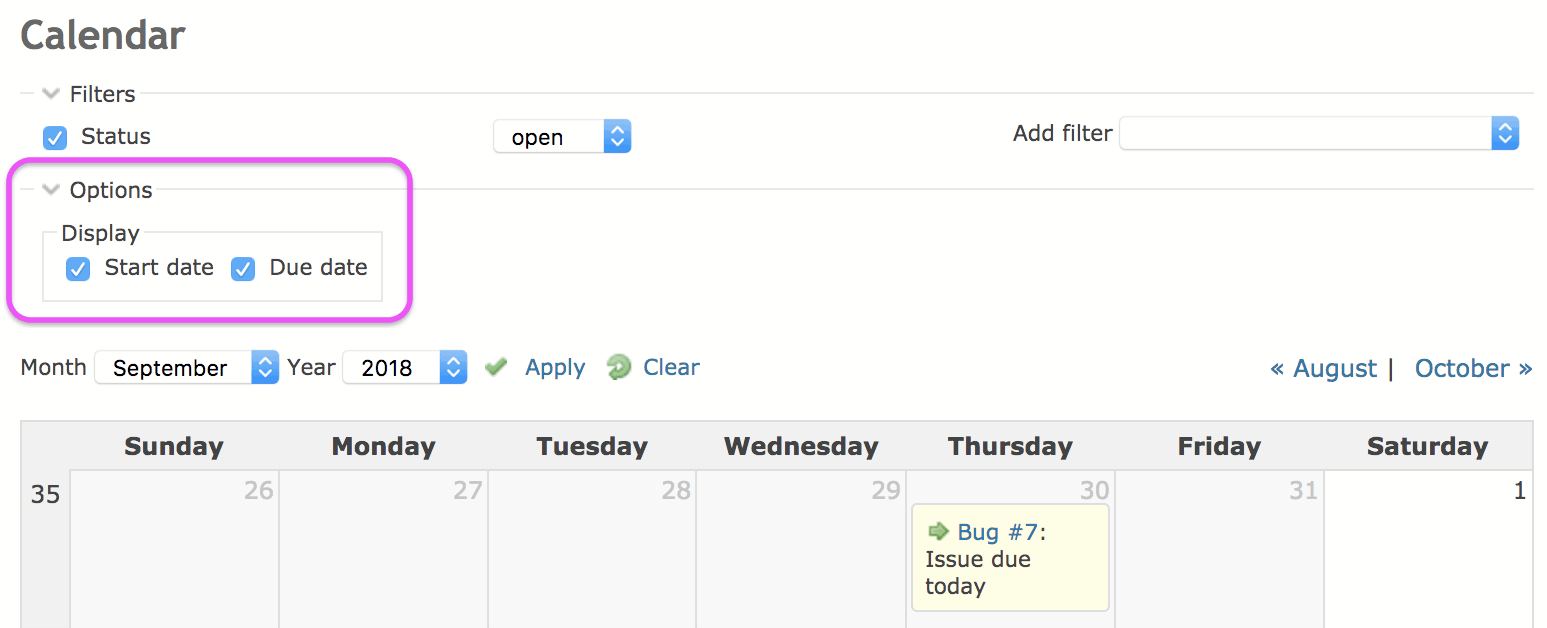 Related to Feature #6300: Add a filter for items displayed in gantt view (version, issues) added
Thanks for your comment.
That's right.
It is good to be able to select the start date and the due date separately.