Feature #28011
Setting for My page blocks to change the maximum number of issues
Status:
New
Start date:
Priority:
Normal
Due date:
Assignee:
-
% Done:

0%

Category:
My page
Target version:
-
Resolution:
---
Description
The maximum number of issues to be displayed on a My page block is fixed to 10. But sometimes I want to see more issues on blocks.
I think it is useful and will increase flexibility if each block has a setting to change the maximum number of issues.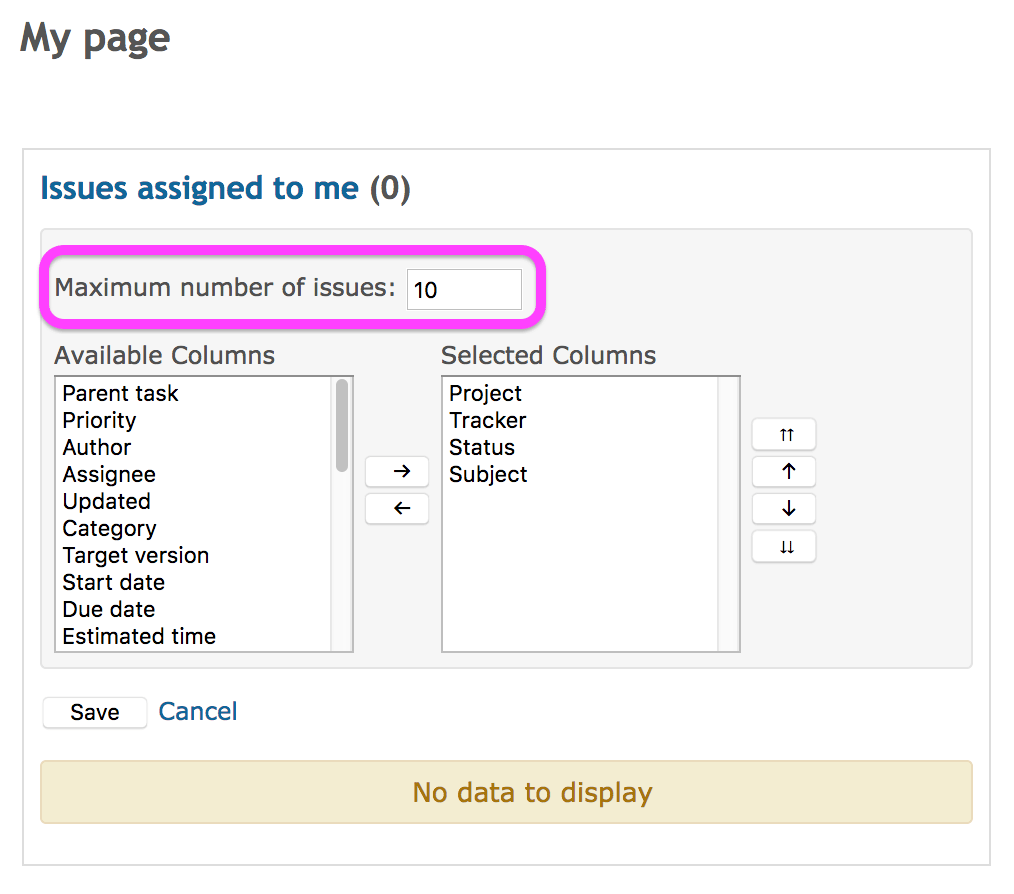 The screenshot above is just a mock. I haven't written any codes.
---
History
Related to Feature #10713: My Page: Make the items on the page configurable added
Duplicated by Feature #28683: My Page Issues Block limit configurable added