Patch #29644
Add a link to issues summary to issue tracking box on overview page
| | | | |
| --- | --- | --- | --- |
| Status: | Closed | Start date: | |
| Priority: | Normal | Due date: | |
| Assignee: | Go MAEDA | % Done: | 0% |
| Category: | UI | | |
| Target version: | 4.0.0 | | |
---
Description
Issue summary is useful to understand the current status of a project.
However, the page is a little bit difficult to find for Redmine beginners because the link to the page is not prominent. As far as I know, the entrances to the page are placed only in the sidebar of issues list and issues page. I think not a few people don't know Issue summary page. It is a great loss for them.
To make the entrance more prominent, I suggest adding a link on the overview page. "Issue tracking" box on the page looks like a subset of the issue summary, so it is very natural and consistent to place a link to the issue summary in the box.
With this change, beginners can get a chance to know the issues summary, and experts will be able to access the page quickly.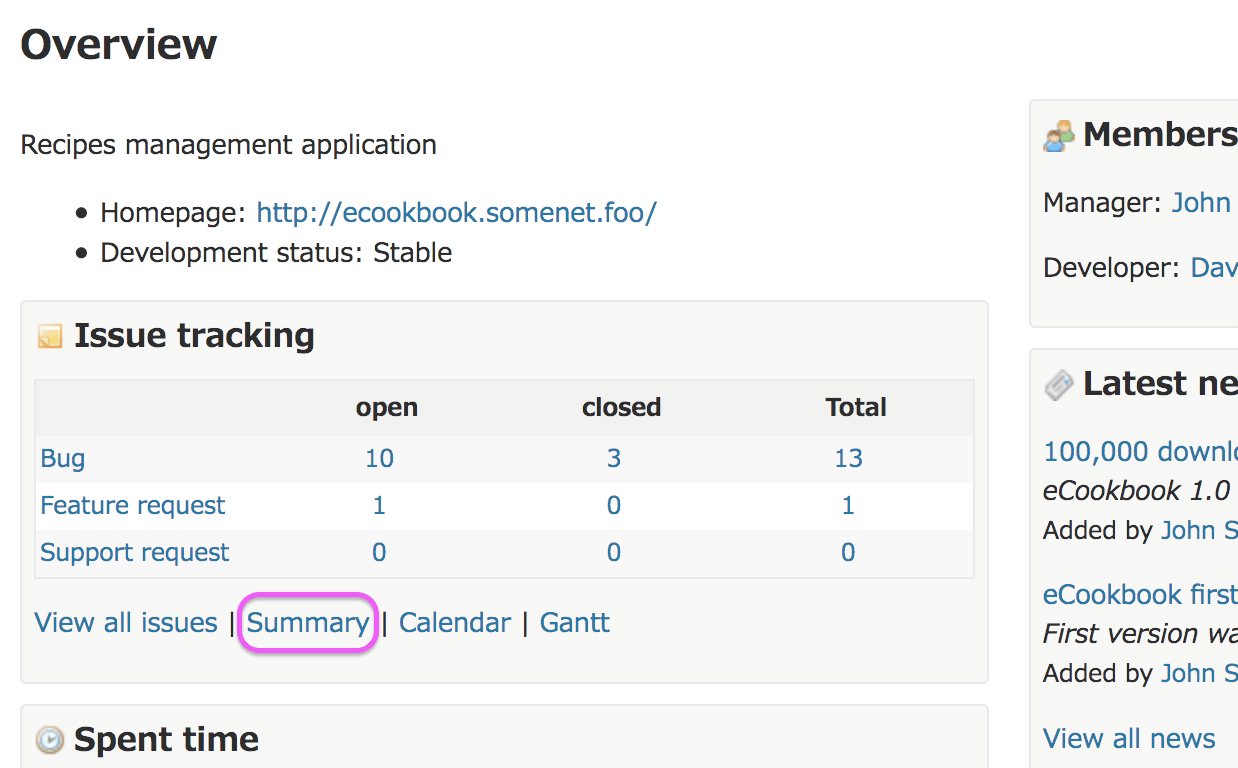 History
Assignee set to Go MAEDA
Target version set to 4.0.0
Status changed from New to Closed