Defect #30256
Cannot make cross-project wiki link if the project name includes square brackets
| | | | |
| --- | --- | --- | --- |
| Status: | Closed | Start date: | |
| Priority: | Normal | Due date: | |
| Assignee: | Go MAEDA | % Done: | 0% |
| Category: | Text formatting | | |
| Target version: | 4.0.3 | | |
| Resolution: | Fixed | Affected version: | |
---
Description
According to the Wiki formatting help, You can link to wiki pages of another project using the following syntax.

[[sandbox:some page]]
[[sandbox:]]

However, it does not work if the name of the destination project includes "[" or "]" character.
For example, suppose that there is a project named "[Foo]Bar". If you want to link to wiki pages in the project, the syntax is "[[[Foo]Bar:PageName]]". However, it does not generate any link.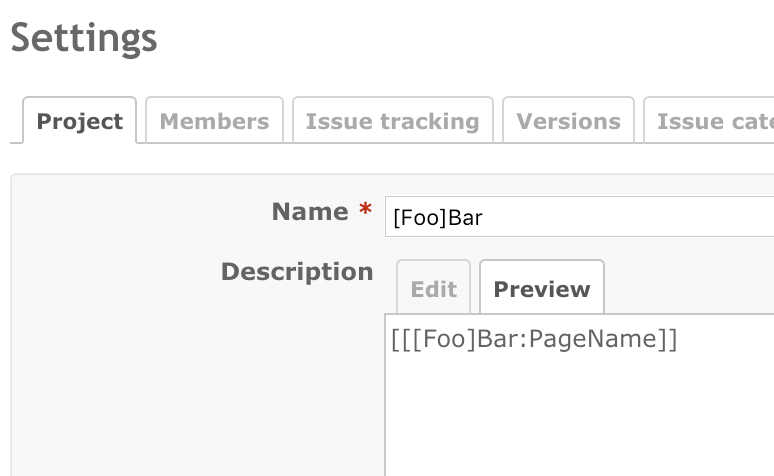 ---
History