Patch #32341
Show tooltip when hovering on repeat-value link in Field permission tab
| | | | |
| --- | --- | --- | --- |
| Status: | Closed | Start date: | |
| Priority: | Normal | Due date: | |
| Assignee: | Go MAEDA | % Done: | 0% |
| Category: | Administration | | |
| Target version: | 4.0.8 | | |
---
Description
"Field permission" tab in the Workflow page has " »" (repeat-value) links. It copies the value of the drop-down to all drop-downs on the right.
The feature is useful when the Redmine instance has many custom fields, roles, or trackers. However, in my experience, not a few users don't know the feature because it is not so noticeable.
I think it can be improved a bit by adding a tooltip like "Copy" or "Duplicate" to the link.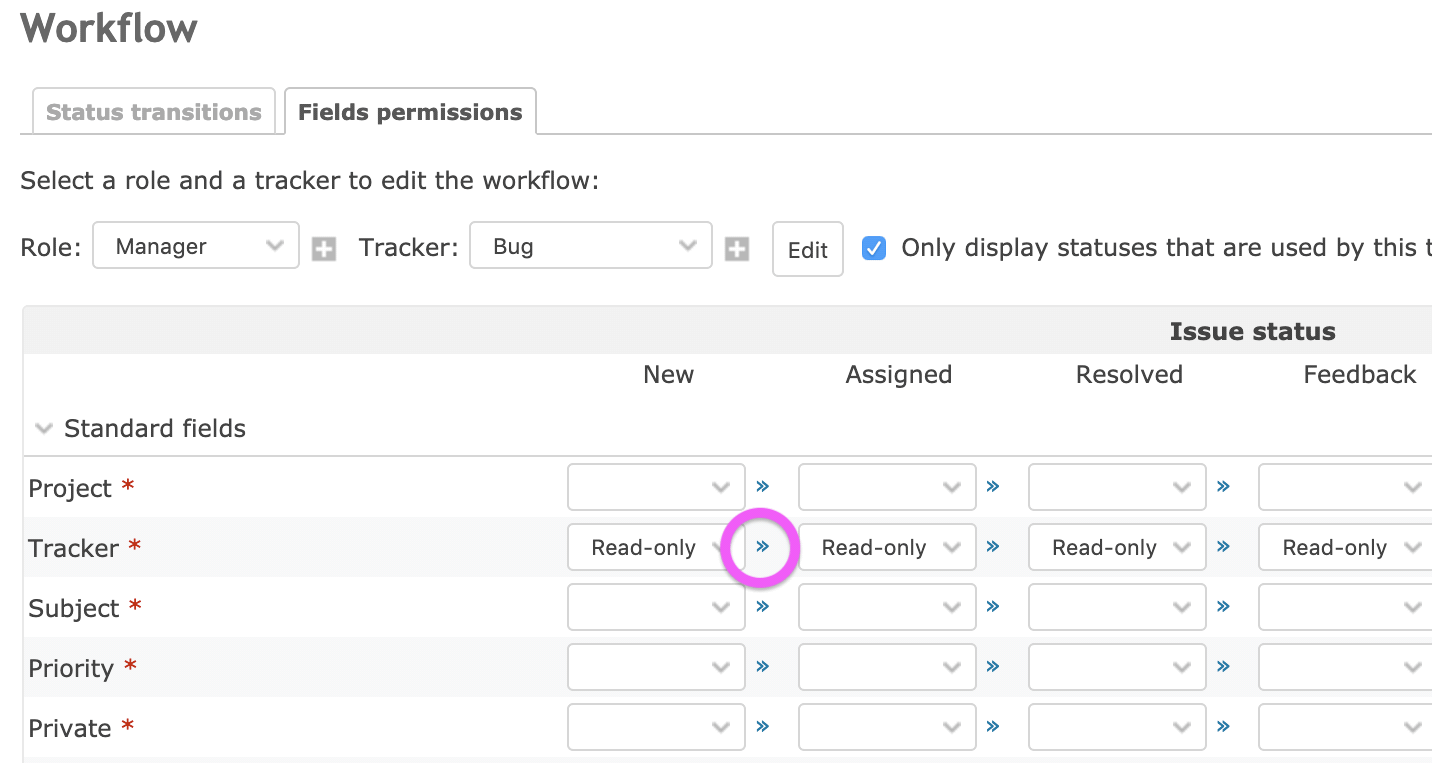 History