Feature #33254
Show open/closed badge on issue page
Status:
Closed
Start date:
Priority:
Normal
Due date:
Assignee:
Go MAEDA
% Done:

0%

Category:
Issues
Target version:
4.2.0
Resolution:
Fixed
---
Description
#29391 added a useful badge that shows the status of the version. I think it would be nice to have the badge on Issue pages as well.
Currently, it is a bit hard to tell at a glance whether an issue is closed. Adding the badge can resolve the problem.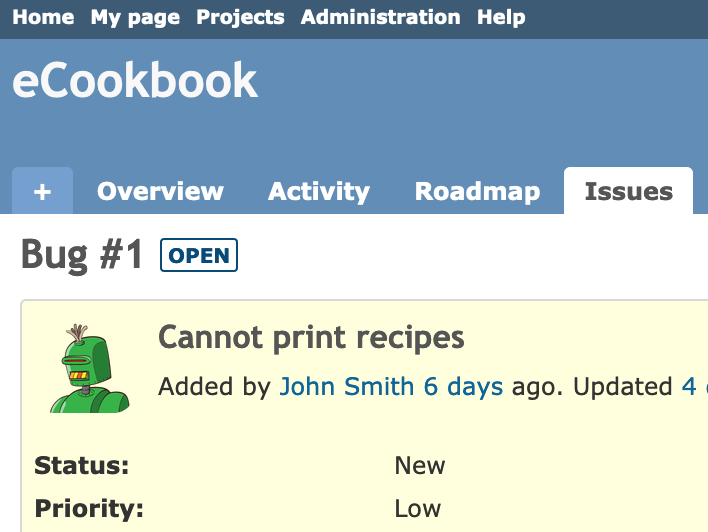 Bugzilla has a similar badge.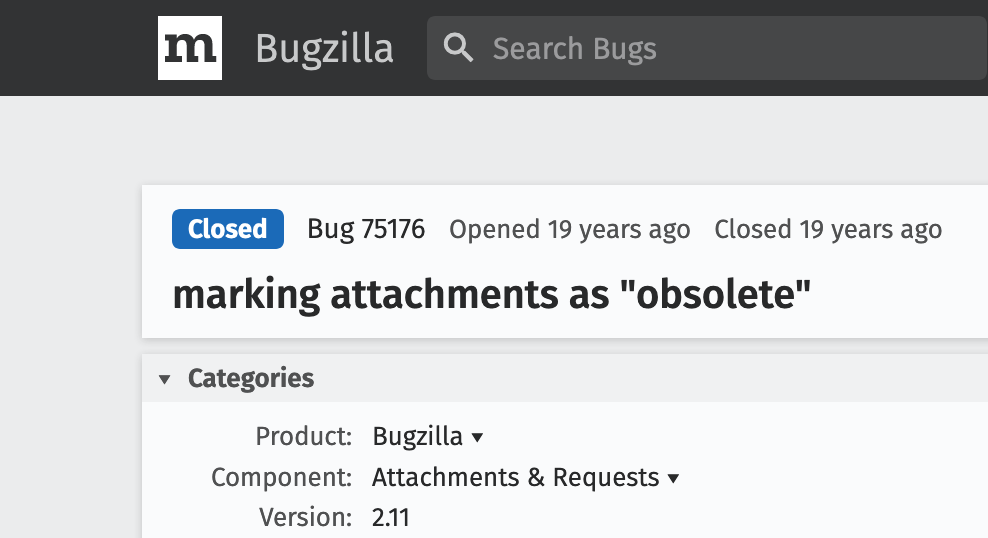 ---
History