Feature #34336
Show latest messages on forums index page
Status:
New
Start date:
Priority:
Normal
Due date:
Assignee:
-
% Done:

0%

Category:
Forums
Target version:
-
Resolution:
---
Description
Currently, there is no way to see the latest posts in the forum module. The only way is to look at the activity page.
I suggest displaying "Latest messages" on the forum page, like "Latest revisions" on the repository page. This allows users to easily check recent posts and makes the forum more user-friendly.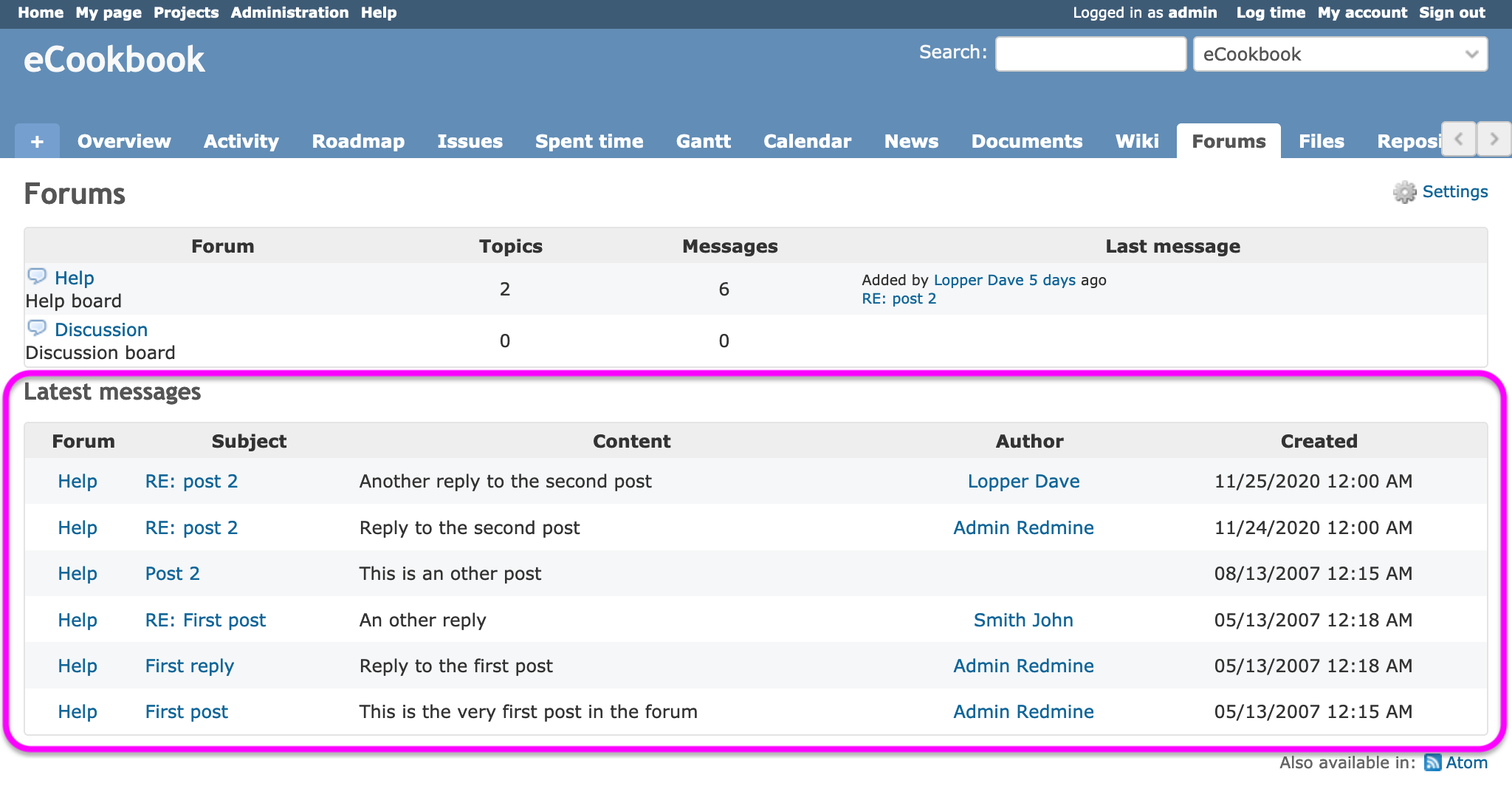 ---
History
Related to Patch #12664: MyPage block for latest forum posts added
+1.
It is expected that communication will be more active, with more opportunities to display new messages.
I made a patch to display the latest messages and posted it.