Defect #35731
Password and Confirmation fields are marked as required when editing a user
| | | | |
| --- | --- | --- | --- |
| Status: | Closed | Start date: | |
| Priority: | Normal | Due date: | |
| Assignee: | Go MAEDA | % Done: | 0% |
| Category: | Administration | | |
| Target version: | 4.1.5 | | |
| Resolution: | Fixed | Affected version: | |
---
Description
Password and Confirmation are marked as required in UsersController#edit page. However, in actuality, those fields are only required when creating a new user, not when editing a user.
One of my customers misunderstood that the fields are required and they always set a new password when they edit a user's information.
"*" marks that indicate Password and Confirmation fields are required should be removed when editing a user in order to avoid such confusion.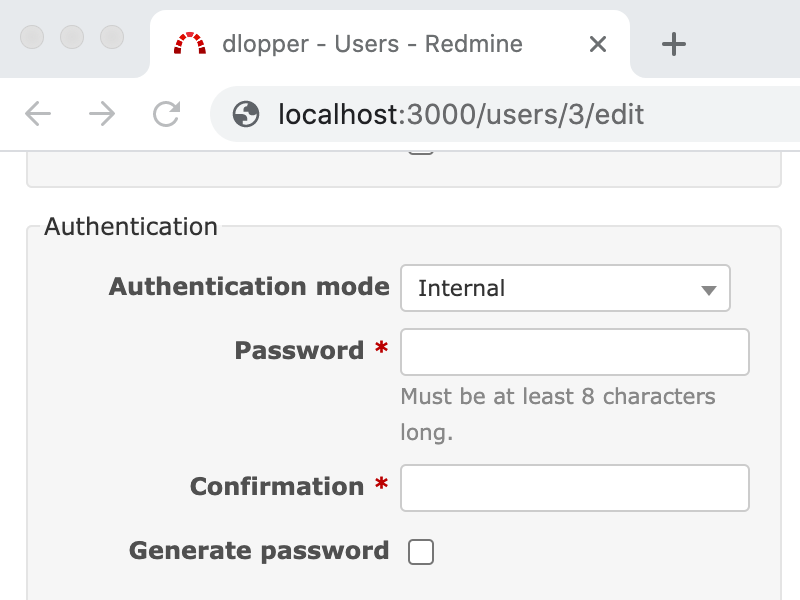 History