Feature #35920
open
Display caption of "Group by column" on the grouped issues list
---
Description
After specifying group option on issues list, It may be difficult to know what group option specified for list (e.g. group by "start date").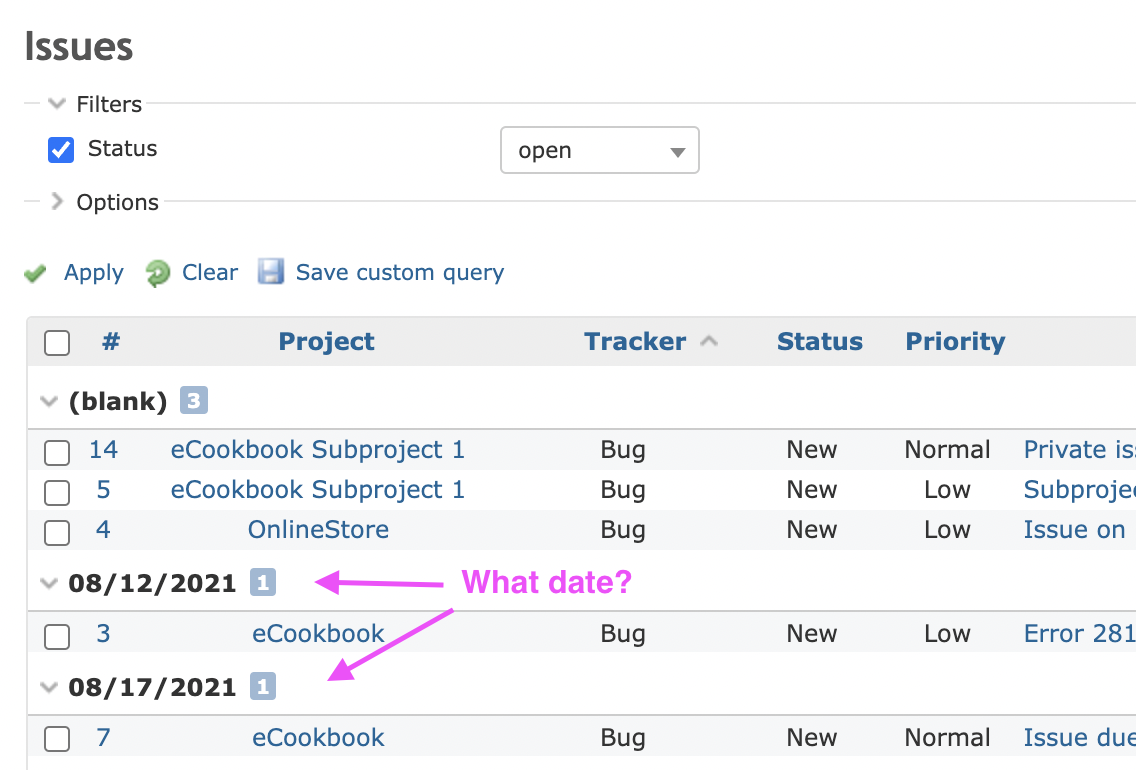 Therefore, I propose an improvement to display the caption of the group option in the list, as shown in the screenshot below.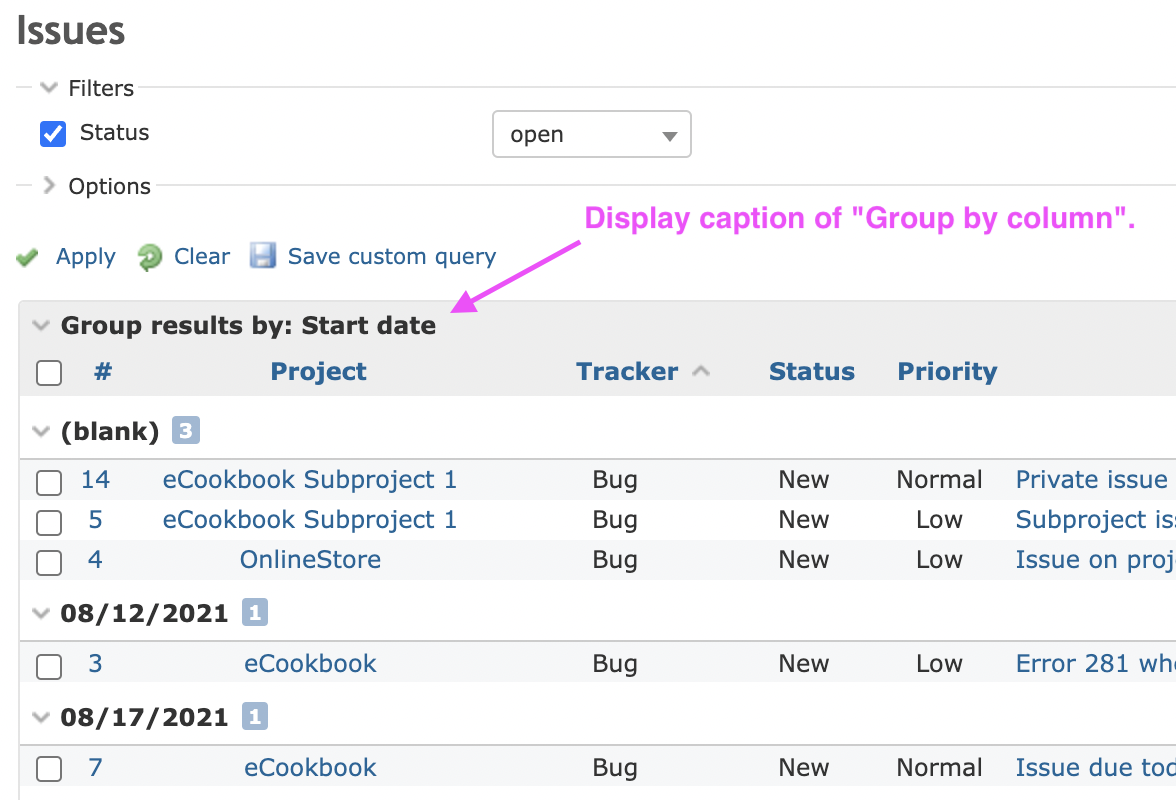 ---
Files
+1
With the implementation of default custom queries, this feature is more necessary.
When someone sets a default custom query grouped by due_date, others cannot understand what date it is.