Feature #38682
open
Disable option to upload files in tickets
---
Description
I've installed the DMSF plugin and want this as the only module to handle files. So I disabled the files and documents module for every project.



But people are still able to upload files using the standard file upload.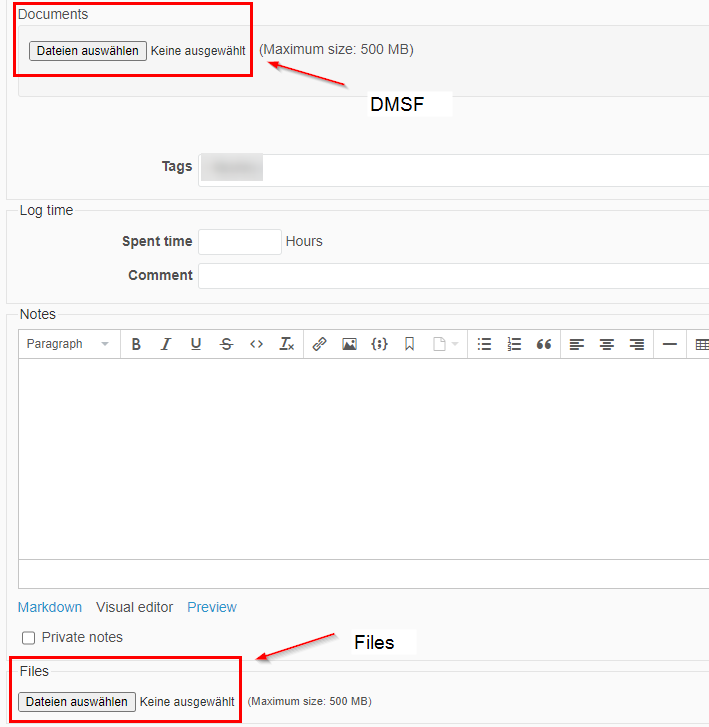 That's a bit confusing for the users and pretty hard to handle for me as an admin. In some projects I want to disable the possibility to upload files for a reason.
From my point of view if the modules are disabled users shouldn't be able to upload files. At least administrators should have the option to disable the "classic" file upload via administration center and/or per project.
---
Files