Thank you for your interest in eKanban.
eKanban is a redmine plugin to implement kanban - an agile software development method.
Source: https://github.com/samchen2009/ekanban
Demo: www.e-kaifa.com/projects/mybloh/kanbans (account: guest password: redmine)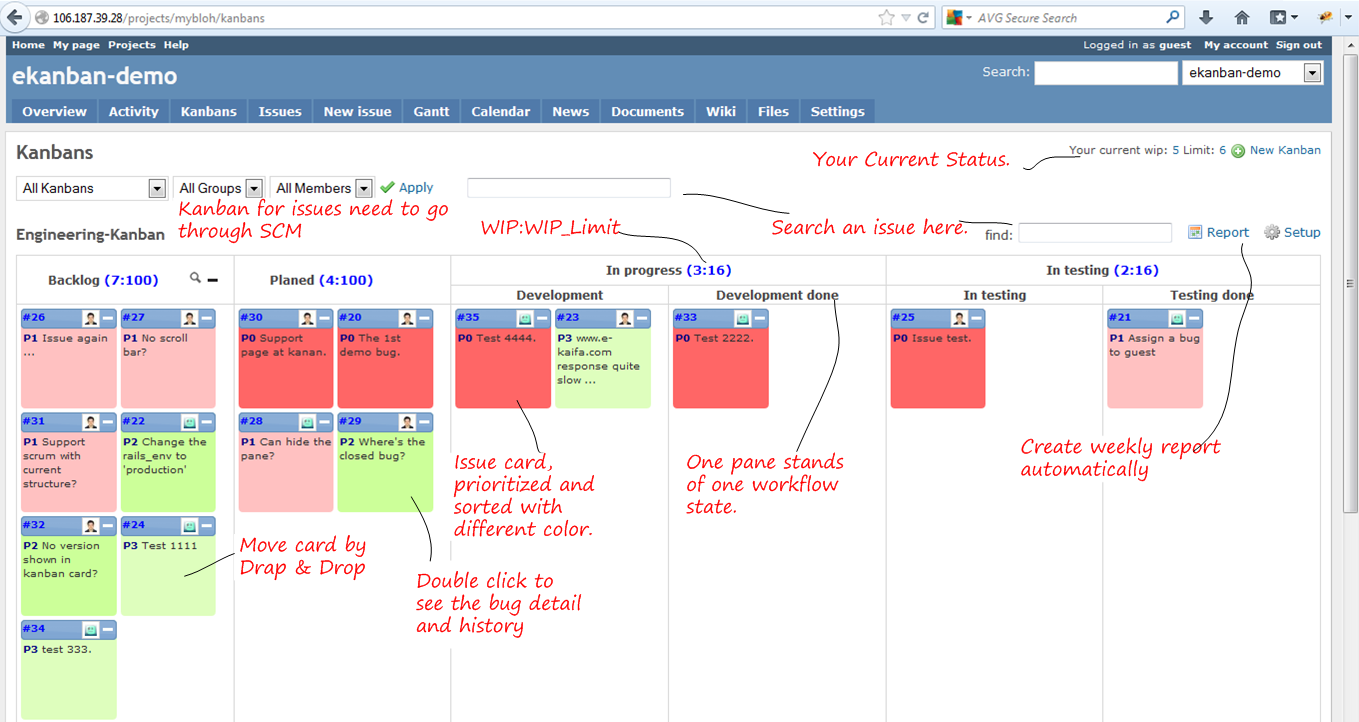 Installation notes
This plugin require 'haml', please have it installed by
Or
add "gem 'haml'" in your Gemfile and "bundle install"
Changelog
0.11 (2013-03-09)
Compatible with Redmine 2.2.x, 2.1.x.
Fix some issues and verified it on 2.2.3.
0.1 (2013-03-06)
Compatible with Redmine 2.1.x.
User ratings