TaskConnector: redmine -> Microsoft project connector
Added by Alex Last over 12 years ago
I created a desktop application (based on Eclipse platform) to load data from Redmine (using REST API) and save it to a Microsoft Project file.
The current version is mostly a prototype with many limitations, but I'll keep working on it. Here's the download link (the app is open-source and free): http://code.google.com/p/redmine-connect/downloads
(The app requires Java Runtime to run)
The project page has more info and the screenshot: http://code.google.com/p/redmine-connect/
The application supports 2 connectors at this moment:
1) Redmine (read-only)
2) Microsoft project( write-only)
I'm going to add more connectors to it (like Jira and Bugzilla) and also improve the Redmine connector to enable bi-directional synchronization between Redmine and MS Project. Feel free to look at the plans and submit your suggestions here: http://code.google.com/p/redmine-connect/issues/list
Replies (6)
The project has moved to http://www.taskadapter.com website.
There are trial and paid versions; support is provided by email.
The project is evolving quickly and a new version is generally released every two weeks.
The current list of supported connectors:
Redmine (read/write)
Microsoft Project XML files (read/write)
Atlassian Jira (read/write, no subtasking support yet. experimental version)
Main focus for the next several releases:
Improve usability
Support Microsoft Project MPP files (read only)
Support "update" instead of "recreate" for Microsoft Project XML files.
The next release is planned for December 23, 2010.
Now there is a MS Project VSTO add-in for redmine: https://github.com/conveniencable/microsoft_project_connector. Beside filtering/adding/updating/deleting tasks/issues, It can merge new/updated isssues to tasks.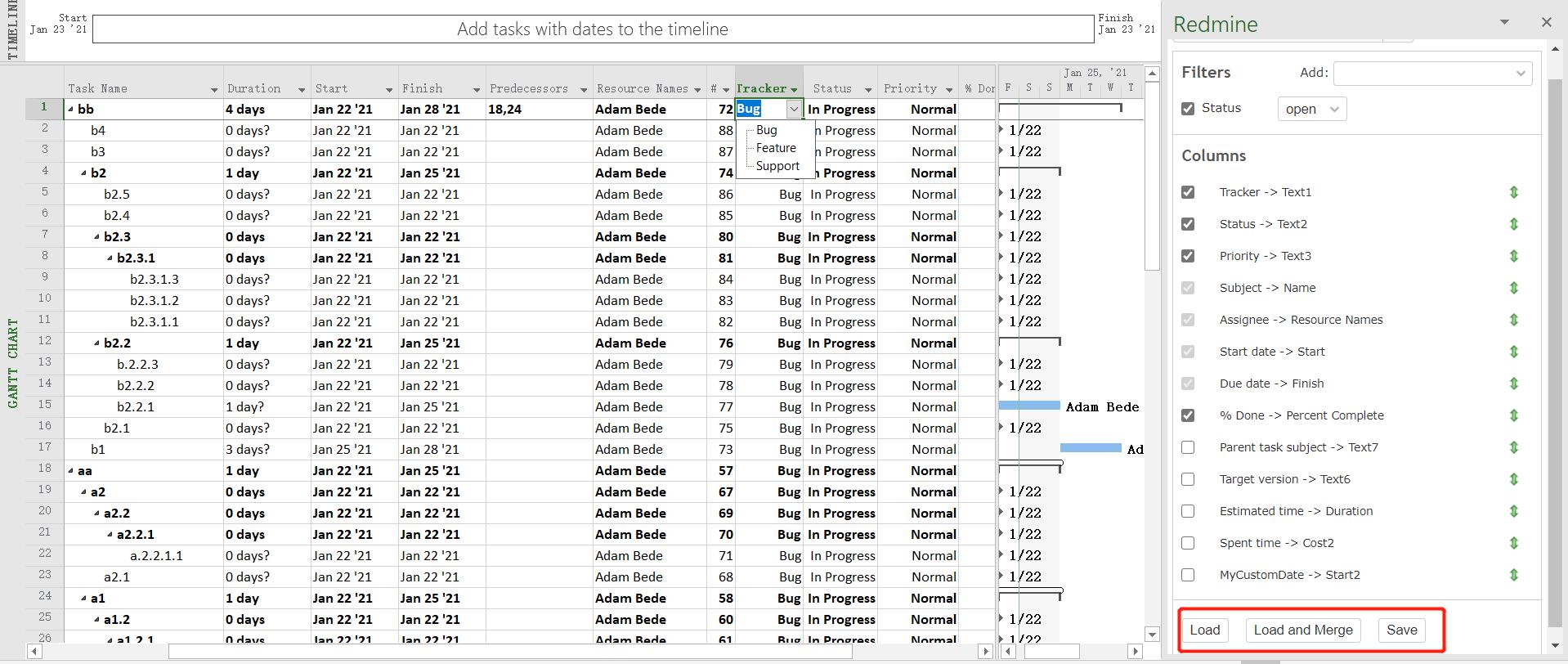 (1-6/6)