Problem with the list of the tracker when I do a new issue
Added by Pepe Lopez over 1 year ago
Hi all,
I use the latest docker container https://hub.docker.com/_/redmine
I expose my problem. I have a MDEF role that only can see some trackers: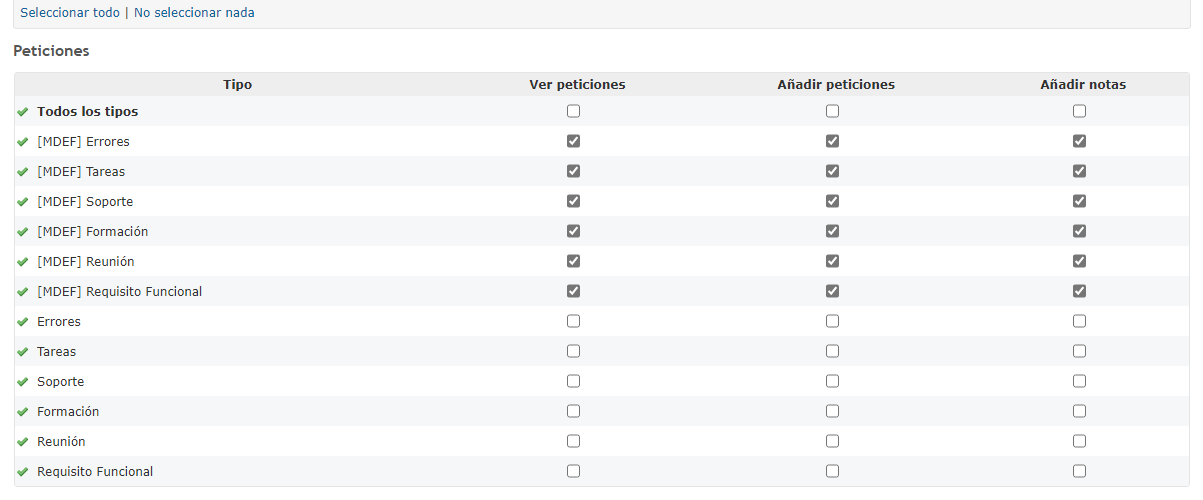 When I go to open a issue with a user of this role, the tracker that show me the combo are all.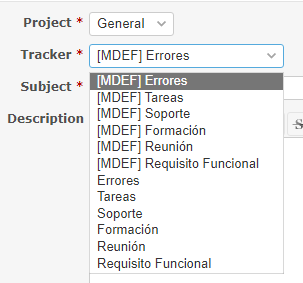 Its possible to show only the trackers that I select to have permissions?
Thanks for your time.
Greetings!
Environment:
Redmine version 4.2.3.stable
Ruby version 2.7.4-p191 (2021-07-07) [x86_64-linux]
Rails version 5.2.6
Environment production
Database adapter Mysql2
Mailer queue ActiveJob::QueueAdapters::AsyncAdapter
Mailer delivery smtp
Replies (4)
(1-4/4)