Feature #14021
Drag and drop system on custom fields, types of issue (administration) and more.
Status:
Closed
Start date:
Priority:
Normal
Due date:
Assignee:
-
% Done:

0%

Category:
UI
Target version:
-
Resolution:
Duplicate
---
Description
Hello!
I think that we need a system to organize better our custom fields, types of issues etc (administration tool).
I suggest something like drag and drop system.
Today I need to click to move up the custom field, wait the page load, and click again and wait more, and do that a lot of times, look above what I need to do.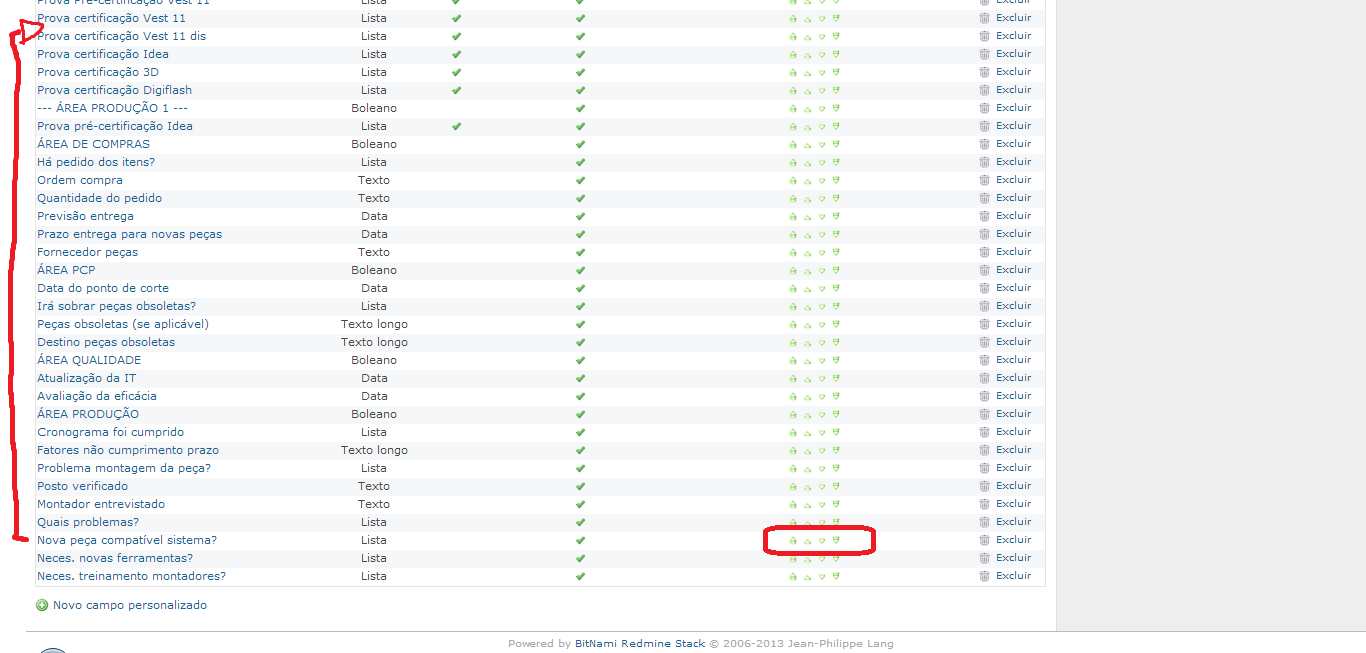 Thanks a lot team, I really apreciate your Job!
---
History