Defect #24274
Query totals and query buttons overlaps on small screens
| | | | |
| --- | --- | --- | --- |
| Status: | Closed | Start date: | |
| Priority: | Normal | Due date: | |
| Assignee: | Jean-Philippe Lang | % Done: | 0% |
| Category: | UI - Responsive | | |
| Target version: | 3.3.2 | | |
| Resolution: | Fixed | Affected version: | 3.3.1 |
---
Description
Steps to reproduce:
Go to issues tab
Tick the checkboxes for totals
Resize the screen to a resolution under 500px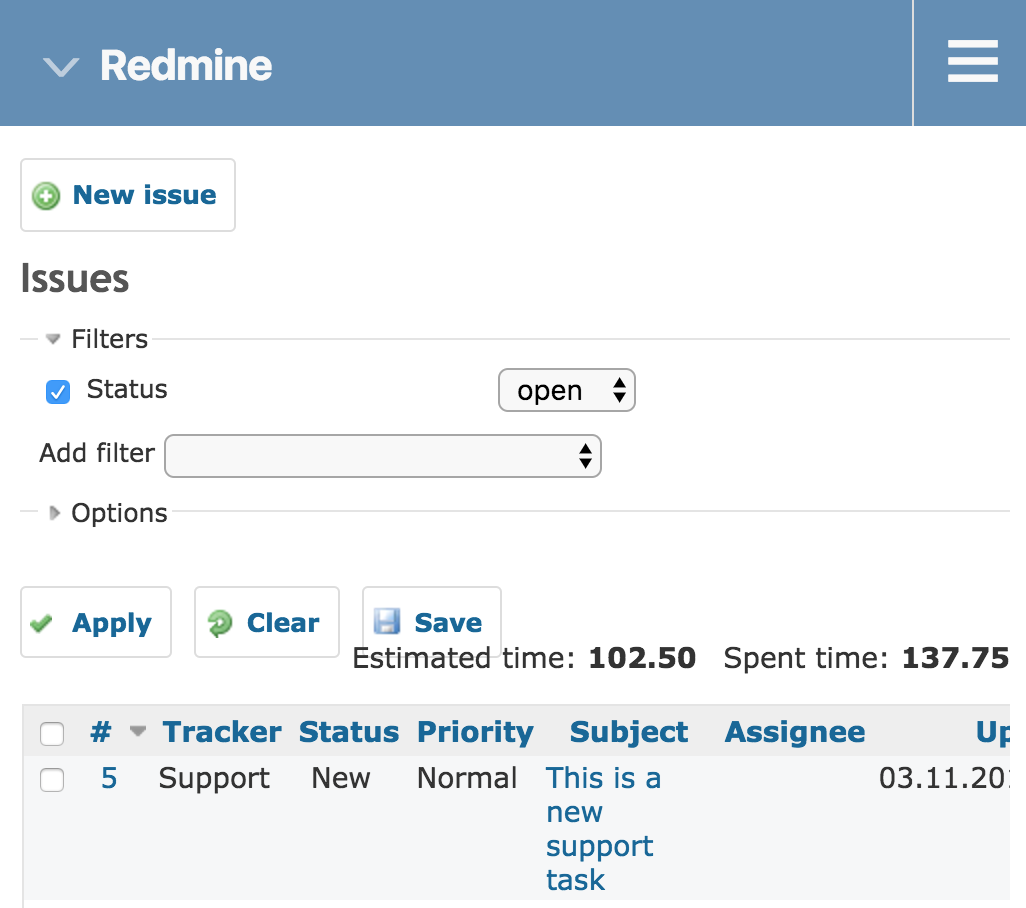 Our fix is in the attached patch.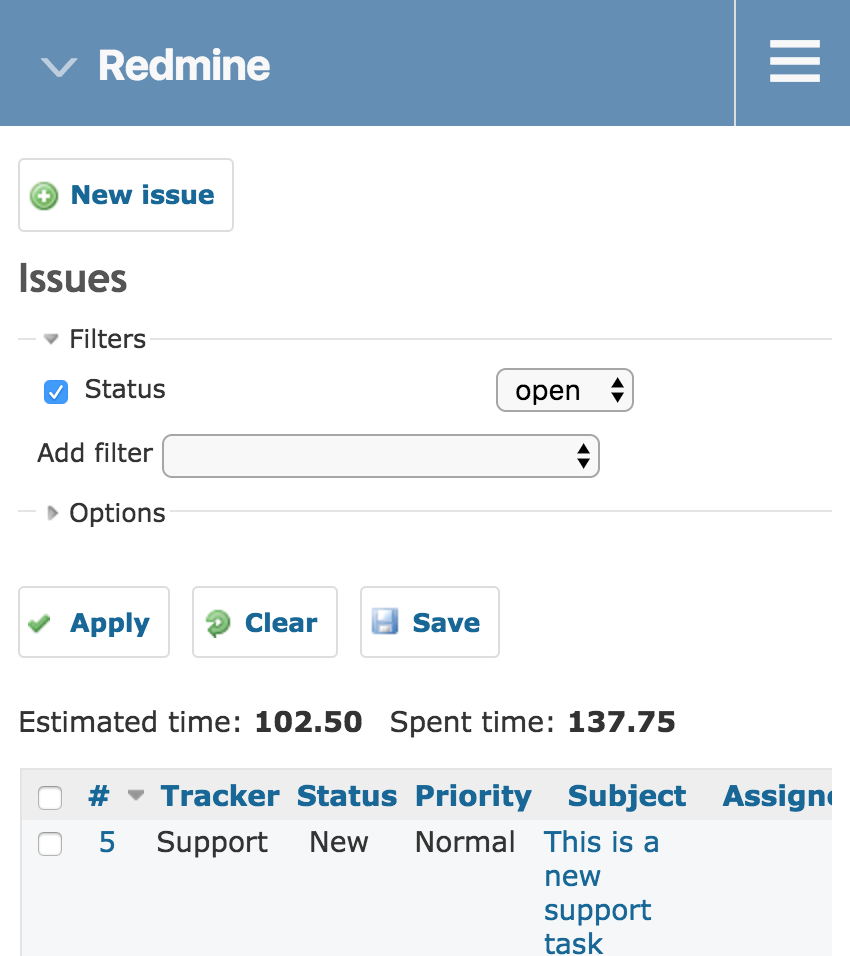 The change from application.css is required to align the elements on left properly.
History
Target version set to 3.3.2
I confirmed the problem.
Setting target version to 3.3.2.
Thank you for the patch.
Status changed from New to Closed
Assignee set to Jean-Philippe Lang
Resolution set to Fixed
Committed, thanks for the fix.