Defect #28331
h4, h5 and h6 headings on wiki pages should have a paragraph mark
| | | | |
| --- | --- | --- | --- |
| Status: | Closed | Start date: | |
| Priority: | Normal | Due date: | |
| Assignee: | Go MAEDA | % Done: | 0% |
| Category: | Text formatting | | |
| Target version: | 3.3.7 | | |
| Resolution: | Fixed | Affected version: | |
---
Description
When you enter "h1, h2, h3" paragraph begins from there, and paragraph mark (¶) will be displayed by mouse hover.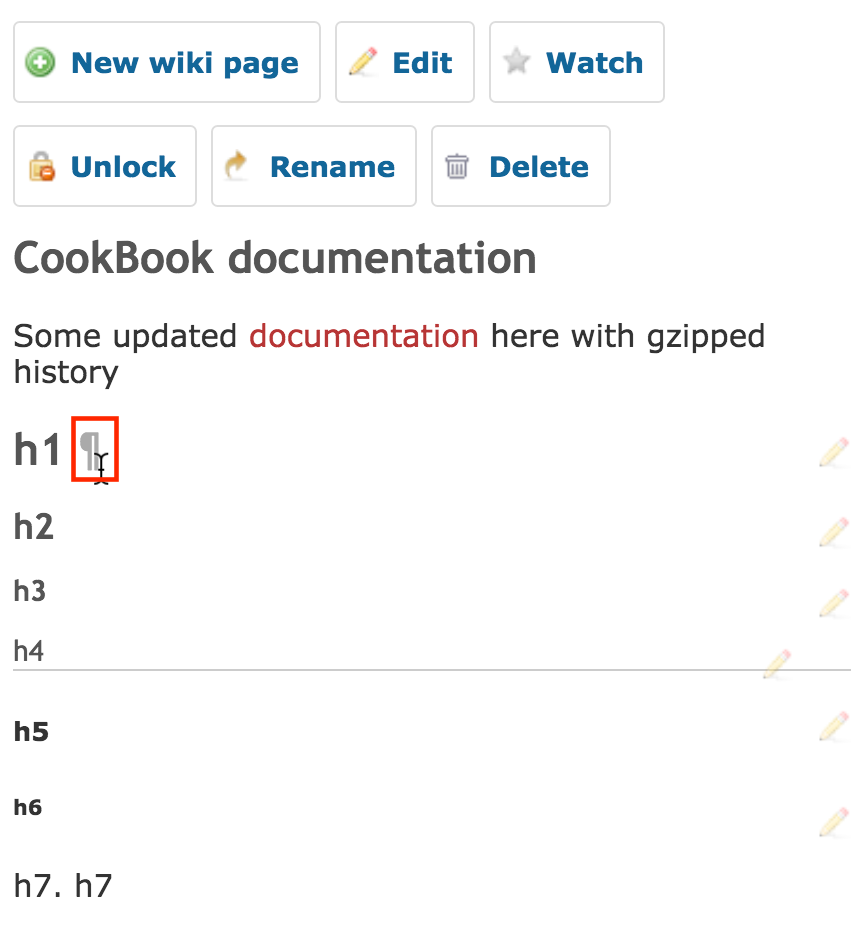 In case of "h4, h5, h6" There is a paragraph mark, but it is not displayed because there is no setting to display.
As "h4, h5, h6" is also the beginning of a paragraph like "h1, h2, h3", a paragraph mark should be displayed.
---
History