Feature #29306
Show assignee's icon on tooltips for gantt and calendar
Status:
New
Start date:
Priority:
Normal
Due date:
Assignee:
-
% Done:

0%

Category:
UI
Target version:
4.1.0
Resolution:
---
Description
It will be easier to understand who is involved in the issue.
Currently, gantt shows assignees icons to the left side of the issue's subjects. But it is not so noticeable. I think the assignee is important information to manage projects, so it should improve efficiency when users work with gantt.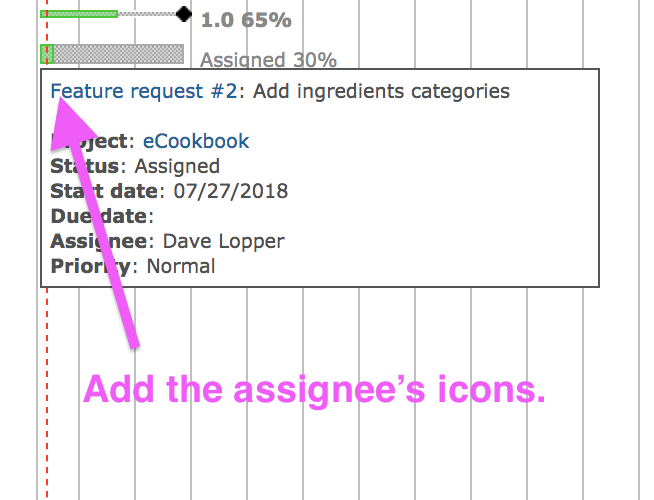 This feature request is inspired by Asana.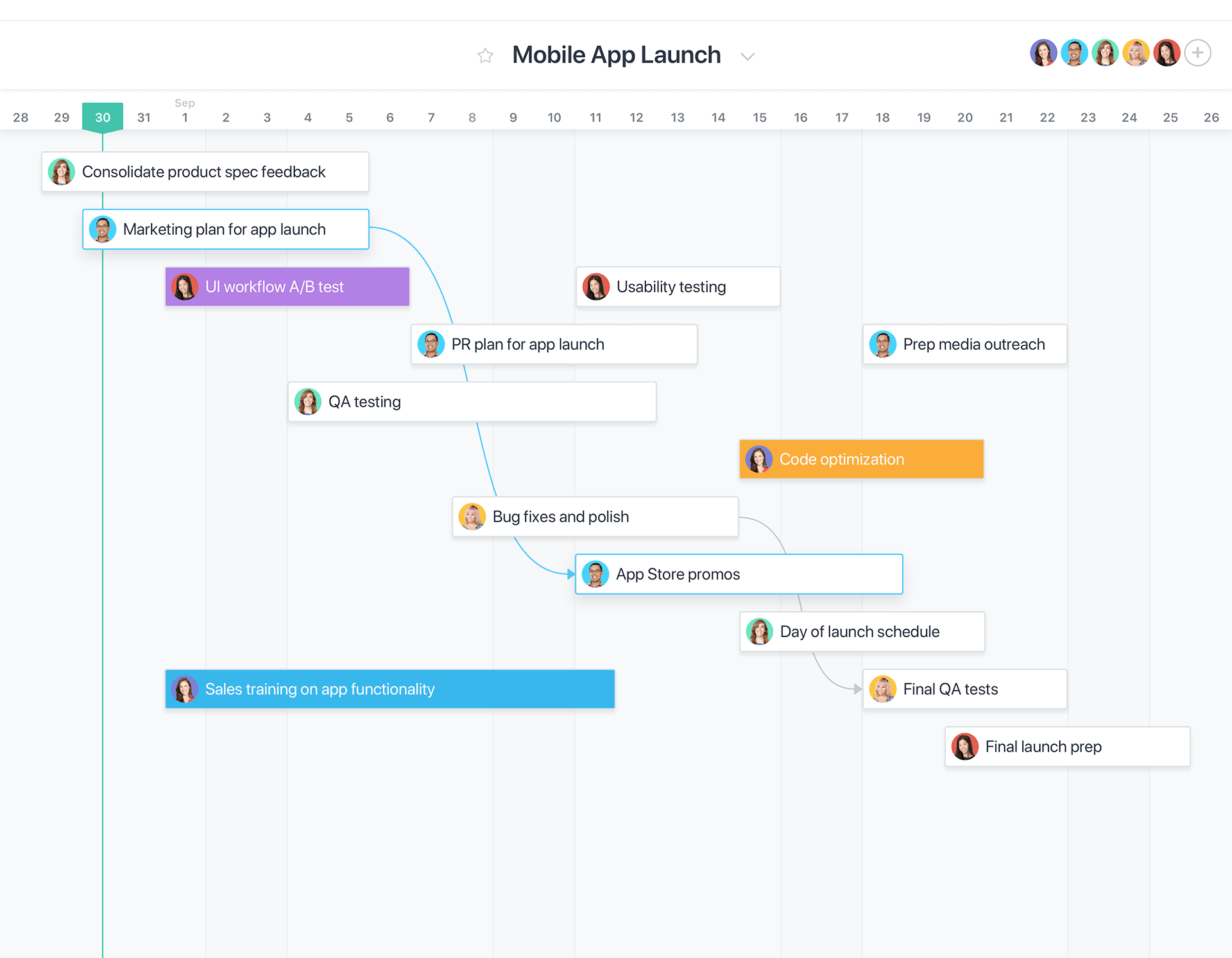 History