Feature #31348
Add tabs to switch between Profile and My account page
Status:
New
Start date:
Priority:
Normal
Due date:
Assignee:
-
% Done:

0%

Category:
Accounts / authentication
Target version:
-
Resolution:
---
Description
This patch adds tabs to switch between Profile and My account page.
The two pages are similar in that they display user information. Therefore, sometimes users are confused and mistake the two pages. Actually, I often mistakenly open Profile page when I try to open My account page. Not only me but also the user who opened #18422 was confused.
In order to improve the UI and prevent the confusion, I propose to add tabs to switch those two pages. With the tabs, users can understand that there are two similar pages, and easily move to one page to the other back and forth.
[After]
Switching between two page is very easy. "My account" tab appears only when displaying the current user's profile.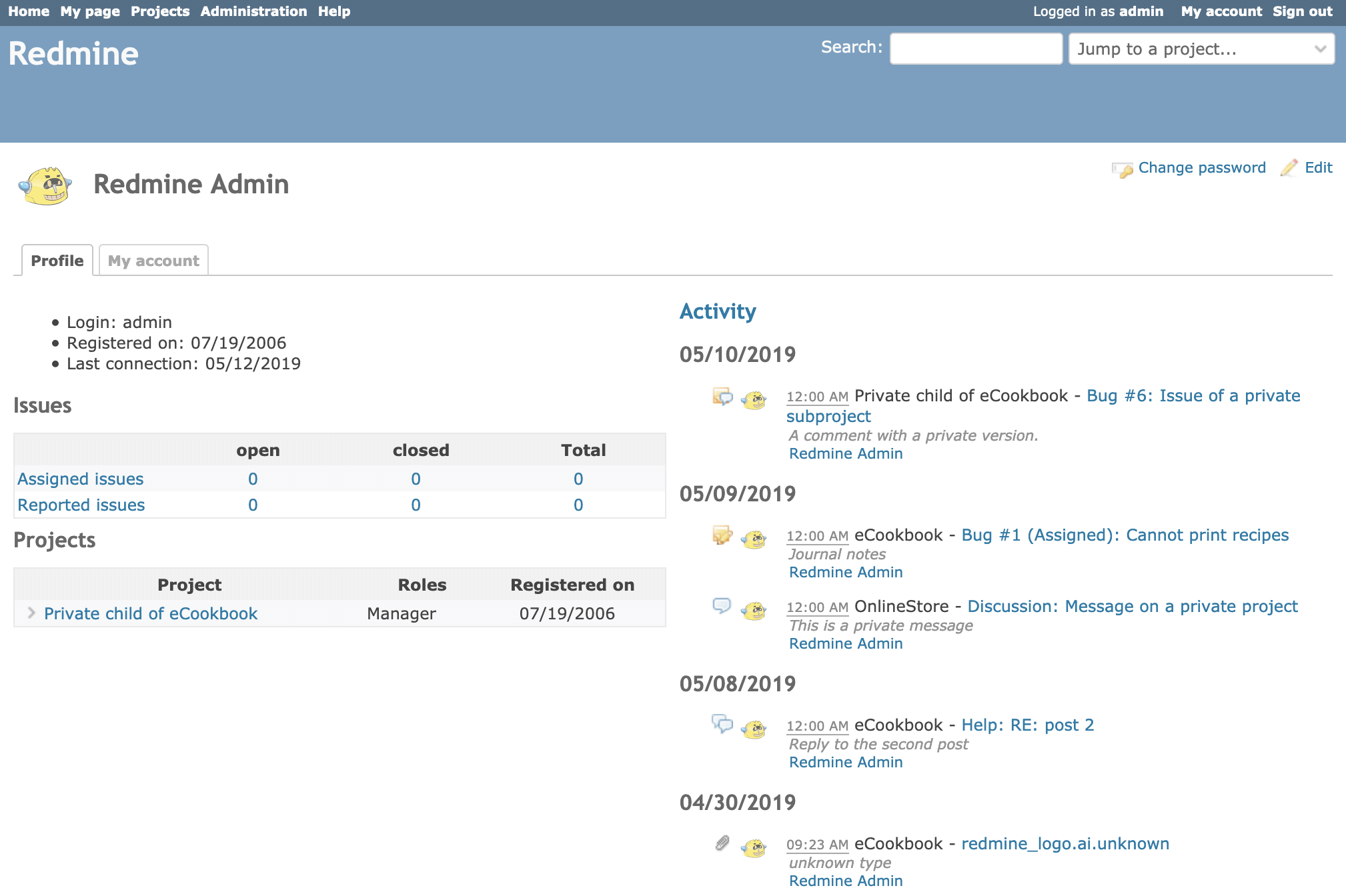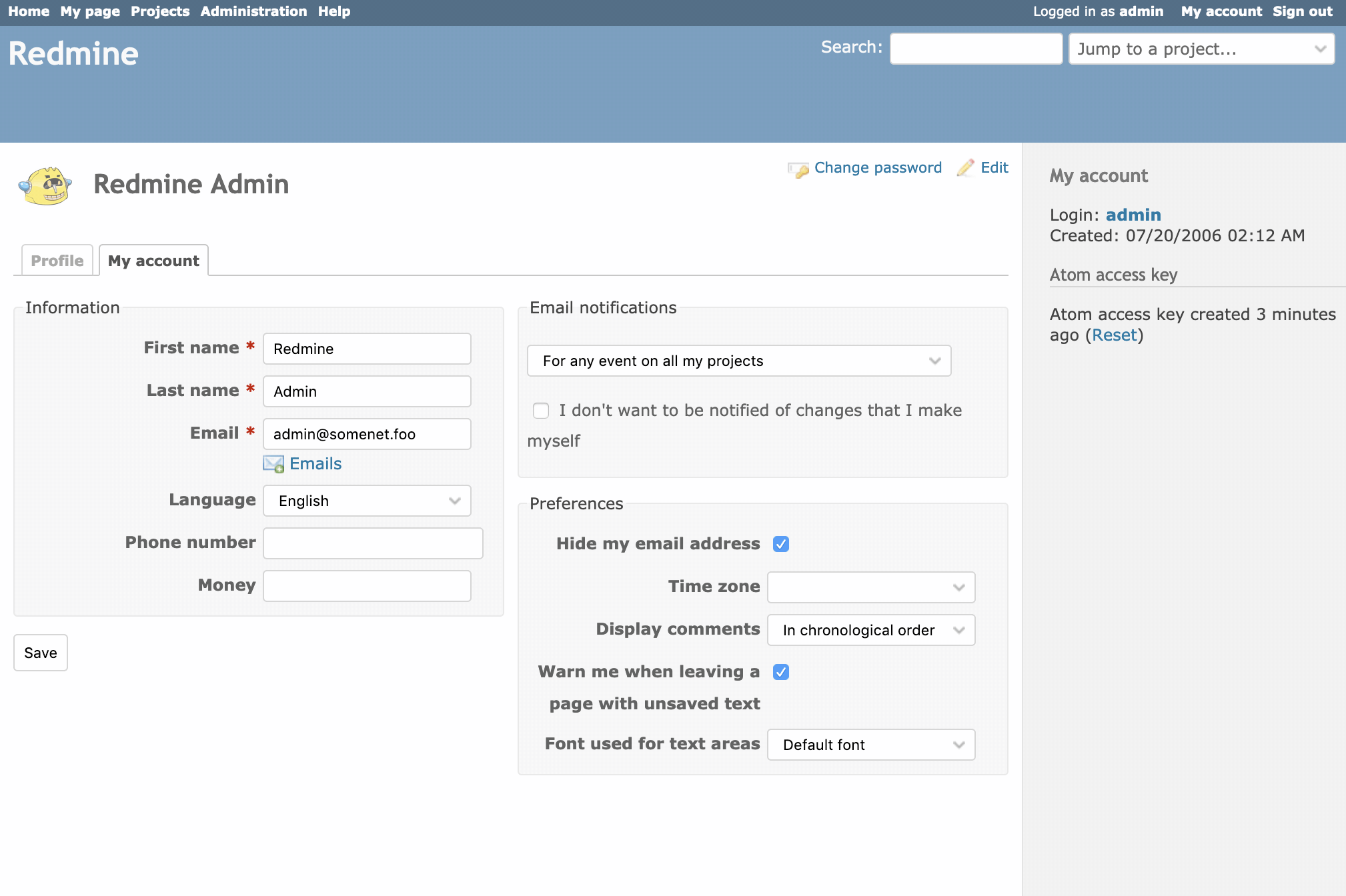 [Before]
There is no direct link from one page to the other.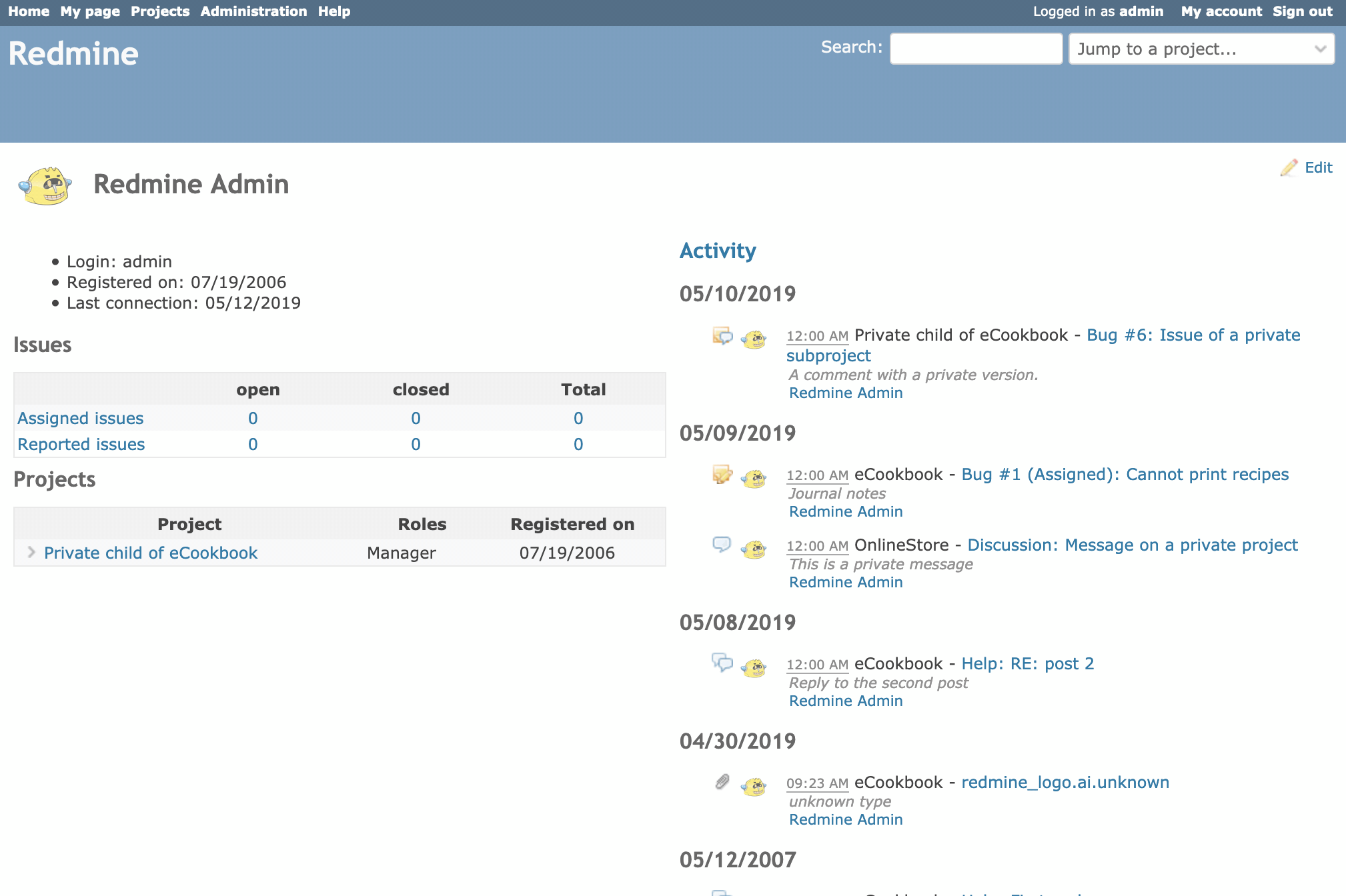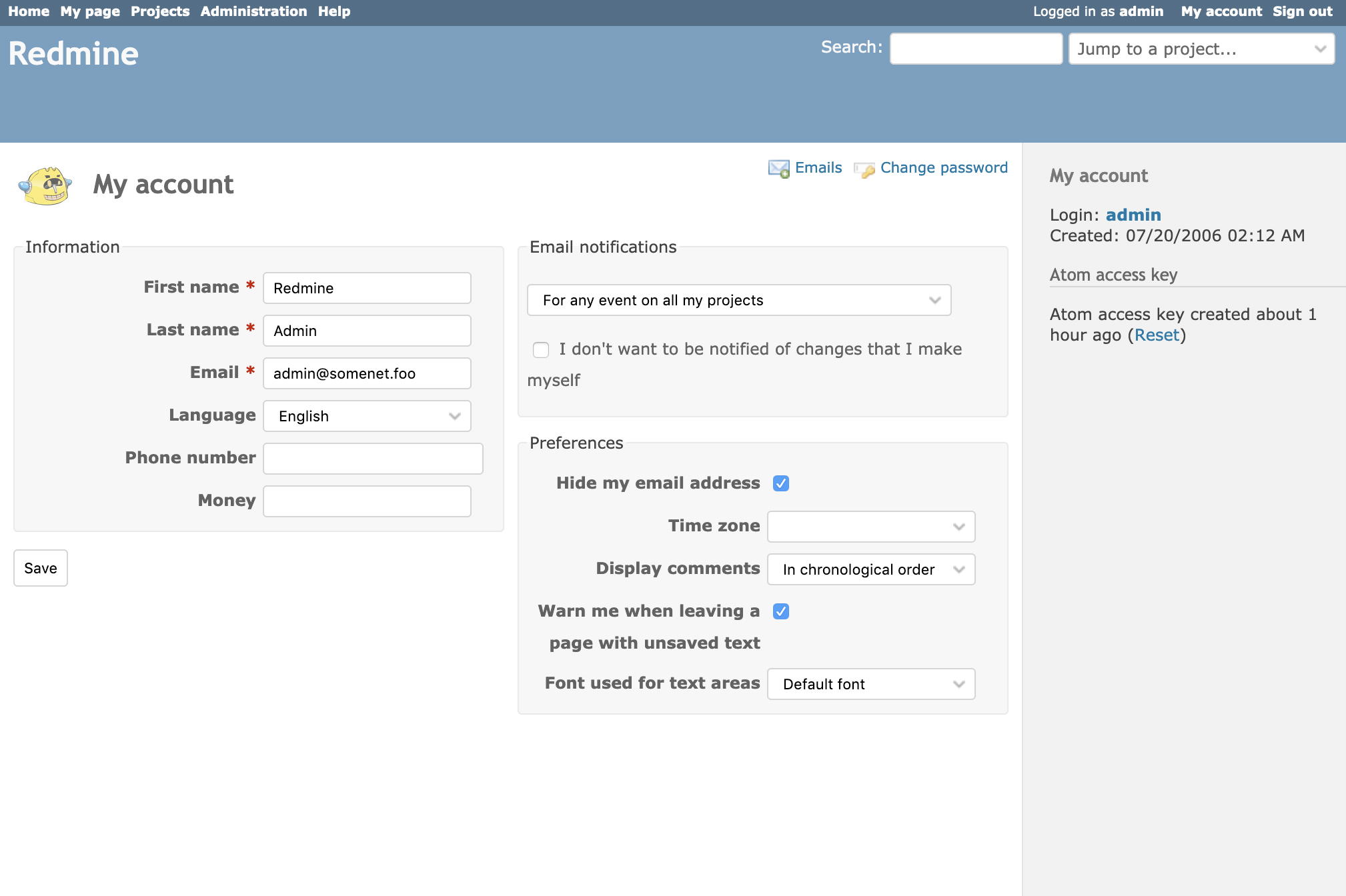 ---
History