Patch #32021
open

Give project description, homepage and custom fields an own box too
---
Description
This patch wraps project information like description, homepage, custom fields in the box if they exist.
Couple of very minor problems with this patch, but aren't catastrophic to not consider proceeding:
1. If a custom field exists and assigned to the project, the box will be displayed even if it's in the unset state (aka selected empty), I couldn't figure out how to quickly check length of the fields to make suitable logic.
2. This will need localization for all languages in the future, perhaps Information isn't suitable label title as well, and something more universal might need to be found.
On the other hand, now the per project views feel more like something complete and consistent.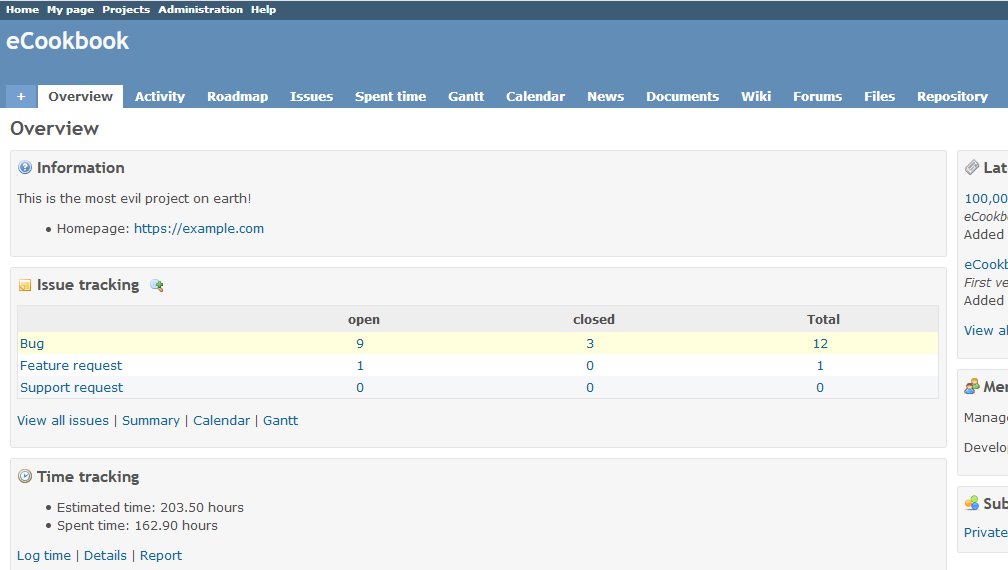 ---
Files
---