Feature #32029
Replace gantt and calendar tooltips with jquery tooltips
Status:
New
Start date:
Priority:
Normal
Due date:
Assignee:
-
% Done:

0%

Category:
UI
Target version:
5.1.0
Resolution:
---
Description
I think jquery tool-tips should also be used as gantt and calendar tool-tips which display brief information when rolling cursor over issue lines of the timeline/calendar cells, because currently those kind of tool-tips in gantt/calendar aren't designed to spawn on the left, right, below or over the issue lines, depending on which side a free space available, so the tool-tip wouldn't end up half cut outside of the window.
I tested the way jquery tool-tips are displayed and saw that they actually support that kind of smart behavior.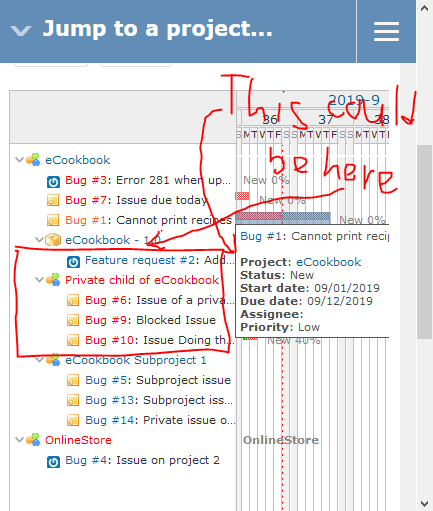 Patch is to be posted.
---
History