Defect #32471
Layout of the custom field edit page is different between the single edit page and the batch edit page
| | | | |
| --- | --- | --- | --- |
| Status: | Closed | Start date: | |
| Priority: | Normal | Due date: | |
| Assignee: | Go MAEDA | % Done: | 0% |
| Category: | Issues | | |
| Target version: | 4.2.0 | | |
| Resolution: | Fixed | Affected version: | |
---
Description
If you select and edit multiple issues, the custom fields are arranged vertically.
On the other hand, if you select and edit one issue, the custom field is divided into left and right.
single editing: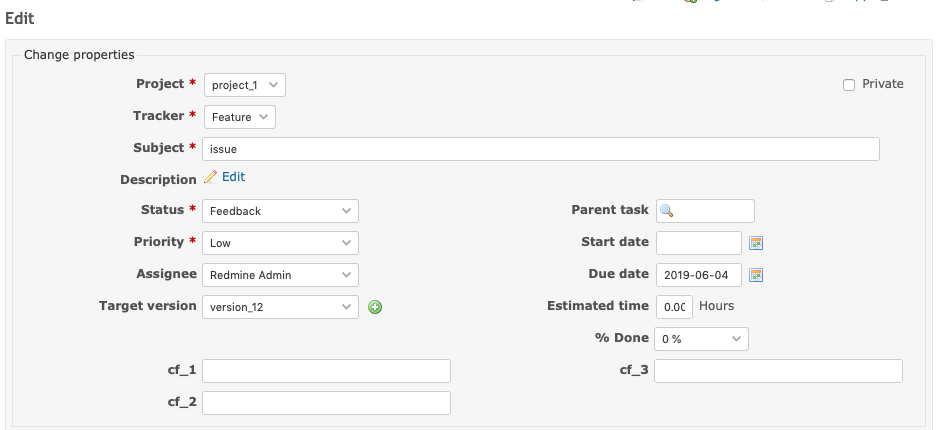 multiple editing(Before fix):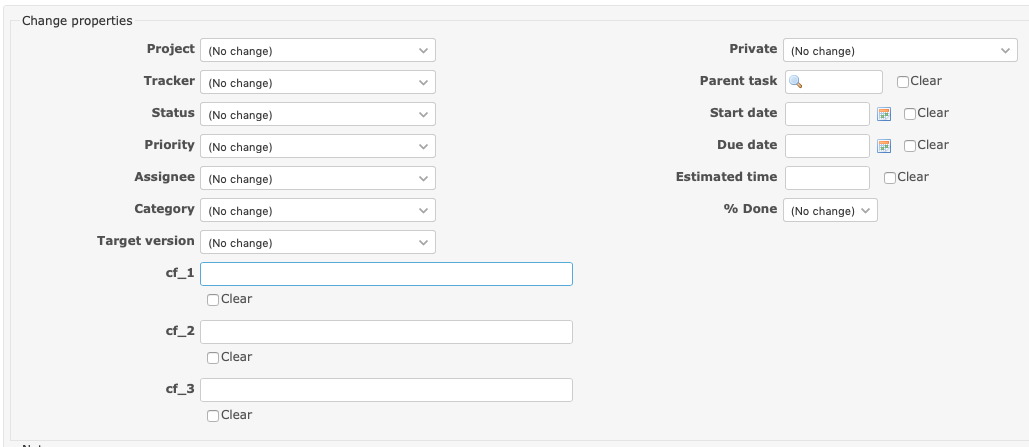 Applying this patch will cause the custom field to be split into left and right for multiple edits in Issue.
multiple editing(After fix):


The attached patch implements this feature.
---
History