Patch #33741
Decimal separator for Dutch locale should be a comma
| | | | |
| --- | --- | --- | --- |
| Status: | Closed | Start date: | |
| Priority: | Normal | Due date: | |
| Assignee: | Go MAEDA | % Done: | 0% |
| Category: | I18n | | |
| Target version: | 4.2.0 | | |
---
Description
the patch changes the decimal separator for the dutch locale from . to ,
History
I have confirmed that decimal separator is a comma in Netherlands by seeing the following article and region setting of iPhone.
Setting the target version to 4.2.0.
https://en.wikipedia.org/wiki/Decimal_separator#Countries_using_decimal_comma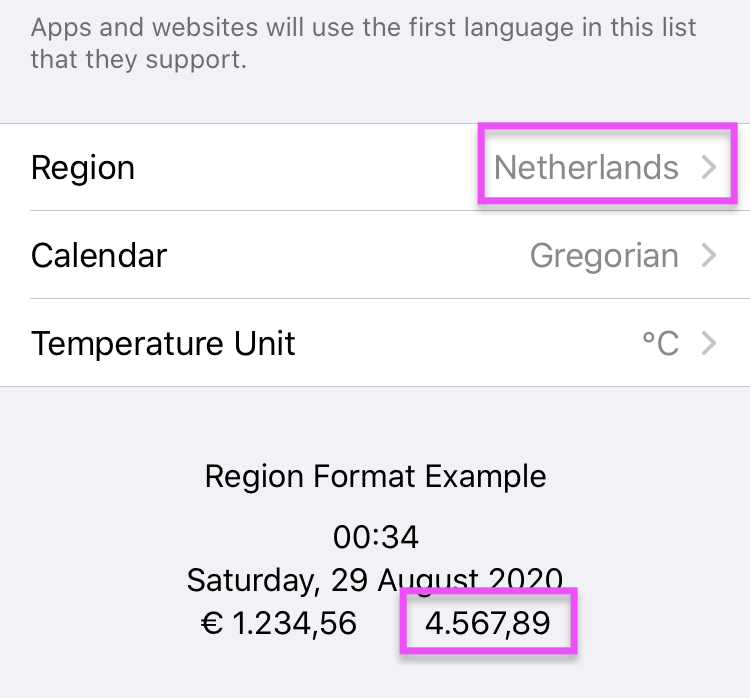 Subject changed from decimal separator for dutch locale should be a comma to Decimal separator for Dutch locale should be a comma
As a Dutchman I say: LGTM!
Status changed from New to Closed
Assignee set to Go MAEDA
Committed the patch. Thank you.