Feature #34302
Show parent issues in notification email
Status:
New
Start date:
Priority:
Normal
Due date:
Assignee:
-
% Done:

0%

Category:
Email notifications
Target version:
-
Resolution:
---
Description
The current format of email notifications lacks the information of parent issues. I think the information is useful to know the purpose of the subtask because the subject of a parent task usually expresses a more generic concept.
Web UI already shows parent issues with indented style. I think it would be nice if they are shown with the same style in email notifications.
History
As shown in the image below, I think that it would be difficult to read the notification email if the parent-children hierarchies became deep, so I added "Parent task" in the issue attributes of the notification email.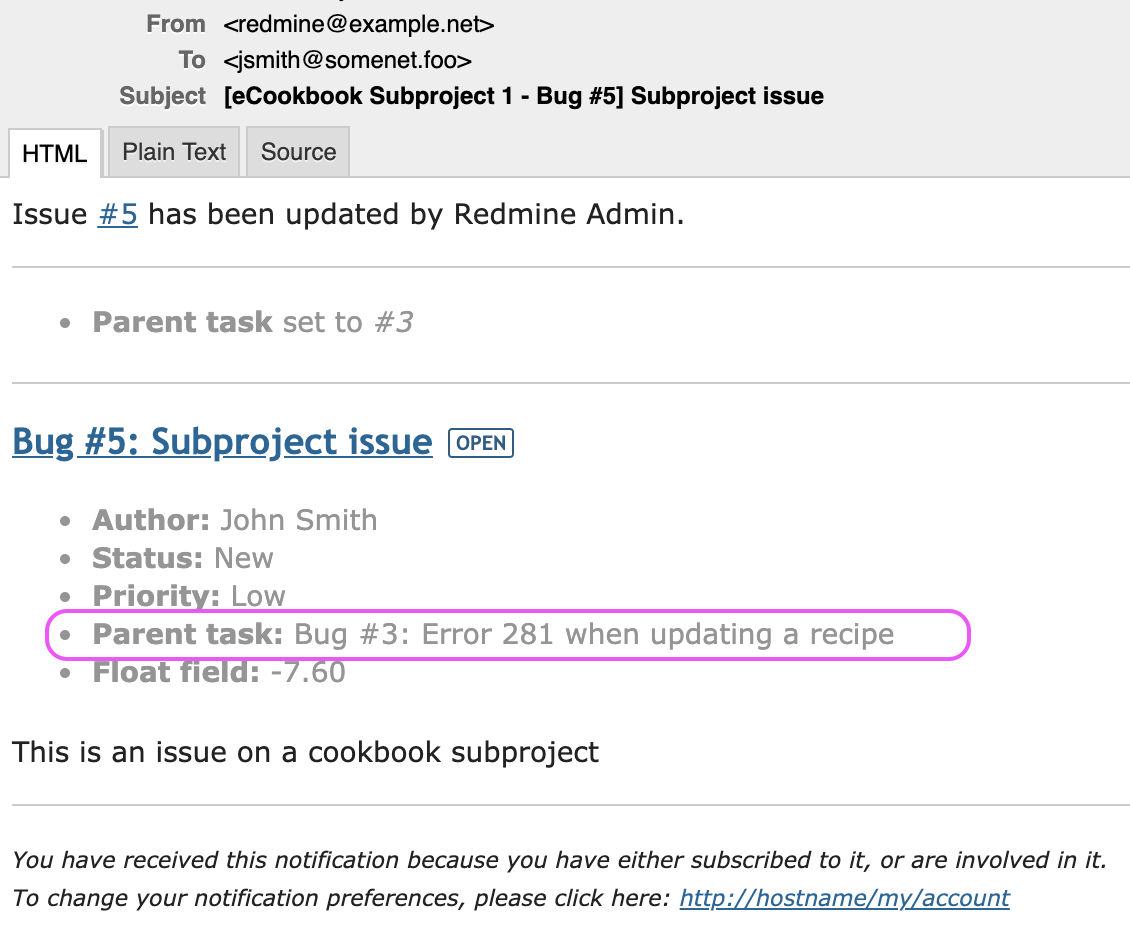 I attached a patch.
Thank you for posting the patch. I am not sure if it is appropriate to add a method to Issue model just for email notifications.