« Previous | Revision 2/6 (diff) | Next »
Tom Rochette, 2010-01-11 15:20
First draft of the page.
---
RedmineCalendar¶
Overview¶
The calendar provides an overview of the current project as a monthly view. From this view, it is possible to see tasks status (beginning, ending) by day.
Filters¶
Like in any other view provided by Redmine, it is possible to define filters to define a subset of tasks to be shown on the calendar. Such filters are similar to those specified on the Issues page.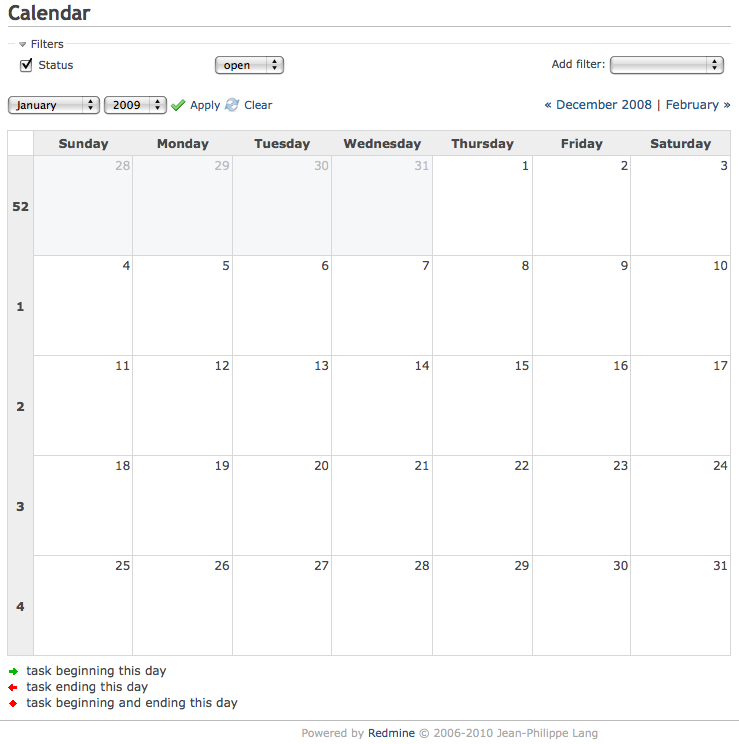 Updated by Tom Rochette over 13 years ago · 2 revisions