Feature #25540
Unify fields of subtasks and related issues on issue page
Status:
New
Start date:
Priority:
Normal
Due date:
Assignee:
-
% Done:

0%

Category:
Issues
Target version:
4.1.0
Resolution:
---
Description
Subtasks and Related issues as shown on issue page have different fields.
Subtasks: status, assigned to, done ratio
Related issue: status, start date, due date
I would like to propose to change Related issues and show same fields as for Subtasks.
History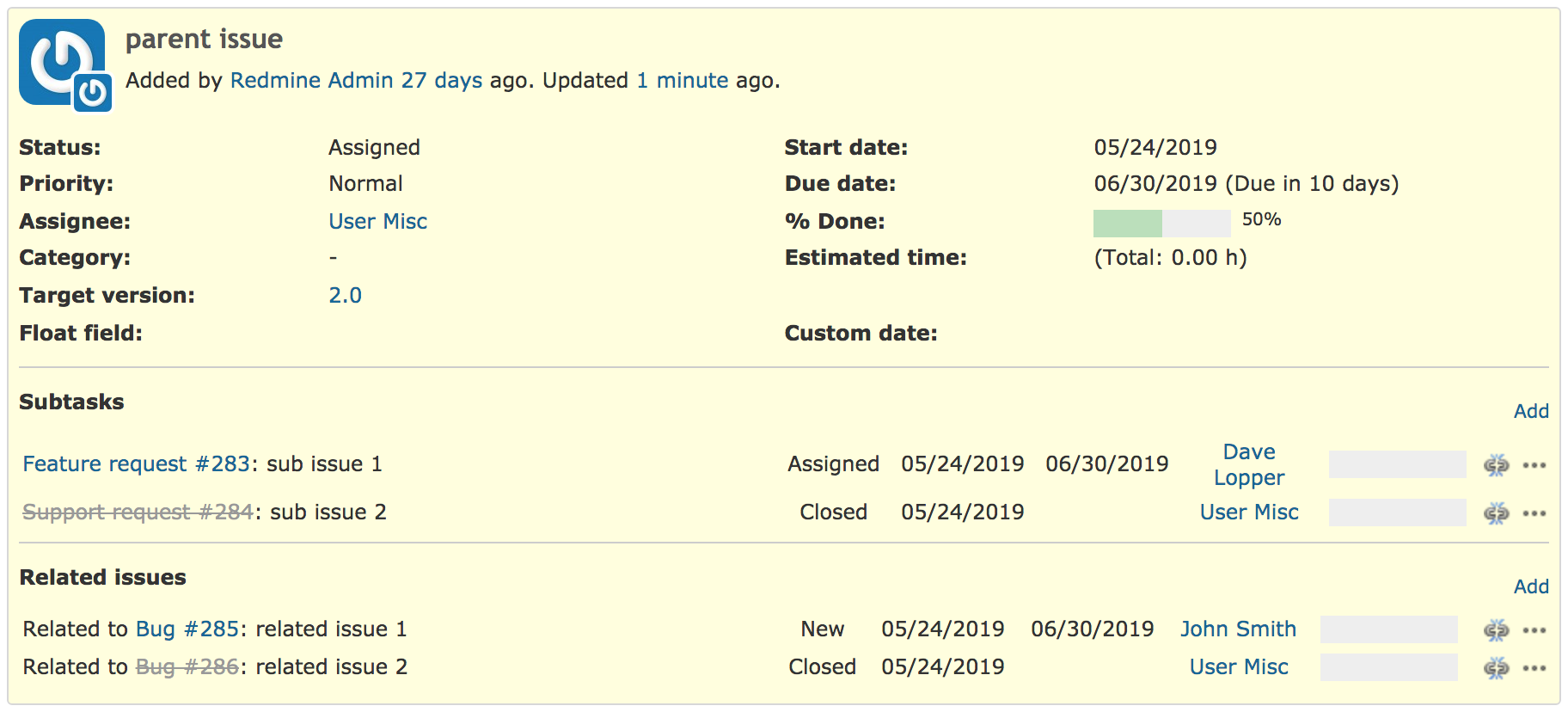 I made a patch to display the same field on Subtasks and Related issue.
Target version set to 4.1.0
This patch is small, so I think we can include in 4.1.0.