Defect #21775
Field "Done" from issue subtasks table overlaps the layout in responsive mode, width 400
| | | | |
| --- | --- | --- | --- |
| Status: | Closed | Start date: | |
| Priority: | Normal | Due date: | |
| Assignee: | Jean-Philippe Lang | % Done: | 0% |
| Category: | UI - Responsive | | |
| Target version: | 3.2.1 | | |
| Resolution: | Fixed | Affected version: | 3.2.0 |
---
Description
Steps to reproduce:
Open an issue with subtasks
Resize the browser to the minimum width (400px in my case, Chrome, latest version)
Observe the field Done that overlaps the layout.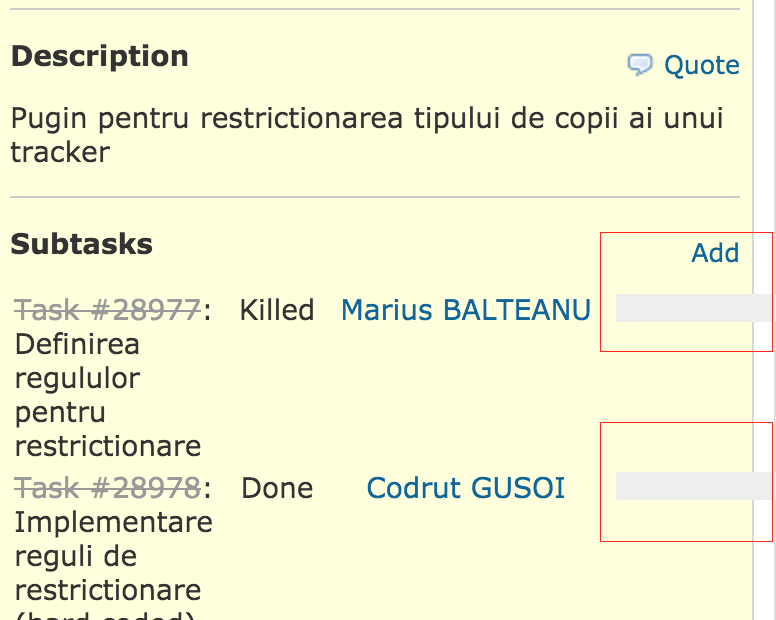 I checked also the issues listing (project/issues) and there the problem doesn't reproduce because of the div "autoscroll" that makes that block scrollable also on horizontal.
Attached is a patch that adds that div for issue subtasks and relations.
After I applied the patch: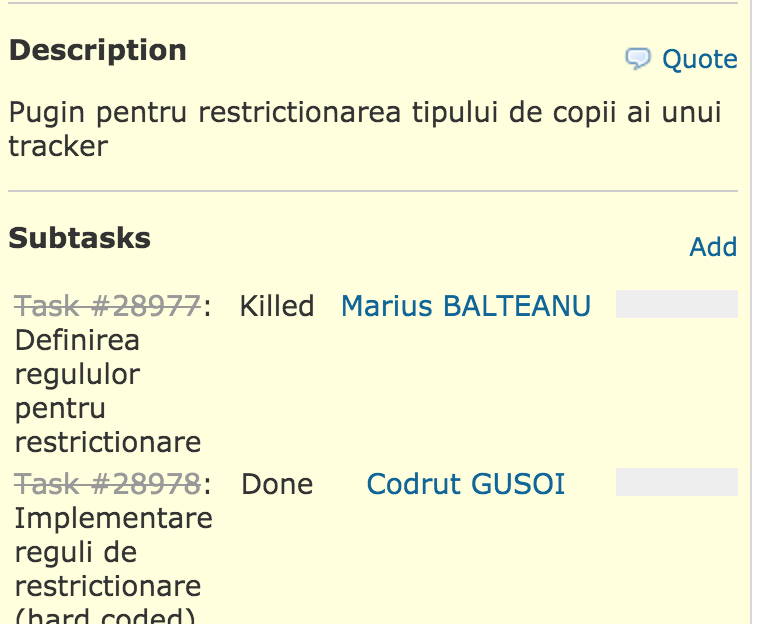 ---
History